British Poker Player Marcus Bebb-Jones Jailed for 20 Years for Murder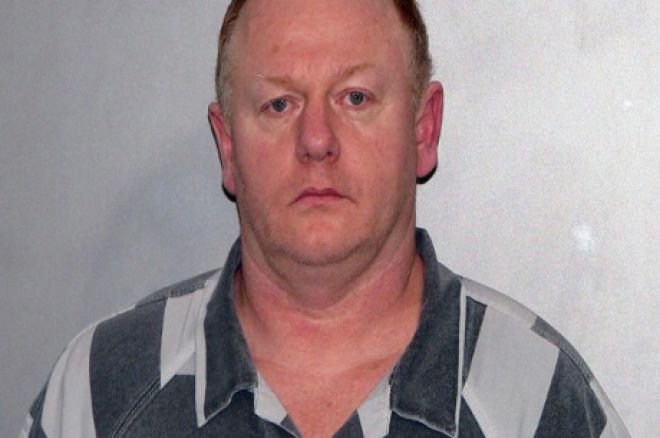 British professional poker player Marcus Bebb-Jones has been jailed for 20-years in the United States for killing his wife. Bebb-Jones, 49, pleaded guilty to second-degree murder in exchange for a sentence of no more than 20 years.
Bebb-Jones and his wife, Sabrina, ran a hotel in the state of Colorado in the 1990s and it was an employee of this hotel that reported Mrs Bebb-Jones missing in 1997. Marcus Bebb-Jones claimed his wife had left him following an argument while they were on a day trip. However, in 2004, Sabrina Bebb-Jones' skull was found in a national park.
Following his wife's disappearance, Marcus Bebb-Jones went on a gambling spree in Las Vegas, leaving his young son alone in a hotel room. Detectives working on the case said nearly $5,700 had been charged to Sabrina Bebb-Jones' credit cards and a further $7,000 had been refused. Bebb-Jones' young son was discovered alone in a hotel room and placed in state care. The next day, a maid found Bebb-Jones in a different hotel room suffering from what was described as a "self-inflicted gunshot wound to the head" in an apparent failed suicide attempt.
Bebb-Jones returned to the United Kingdom in 1998. He was arrested at his Kidderminster home in 2009 and charged with his wife's murder. Bebb-Jones maintained his innocence throughout the investigation, but he failed to overturn the decision to extradite him to the U.S, where he faced the prospect of life imprisonment or even the death penalty.
In February 2012, Bebb-Jones pleaded guilty to second-degree murder in exchange for not receiving a jail sentence of more than 20 years. Bebb-Jones told Judge Daniel Petre,"I didn't intentionally kill Sabrina but what I did was wrong and I ask for your forgiveness."
Sabrina's family pleaded with Judge Petre to impose the maximum possible sentence, while Bebb-Jones' son – now 19-years old – wrote to the court and begged for leniency. Judge Petre sentenced Bebb-Jones to 20-year imprisonment with credit given for the 1,261 days he has already spent in custody.
Get all the latest PokerNews updates on your social media outlets. Follow us on Twitter and like us on Facebook now!