Two Men Sentenced to Prison for Extorting Joe Sebok and Other Poker Players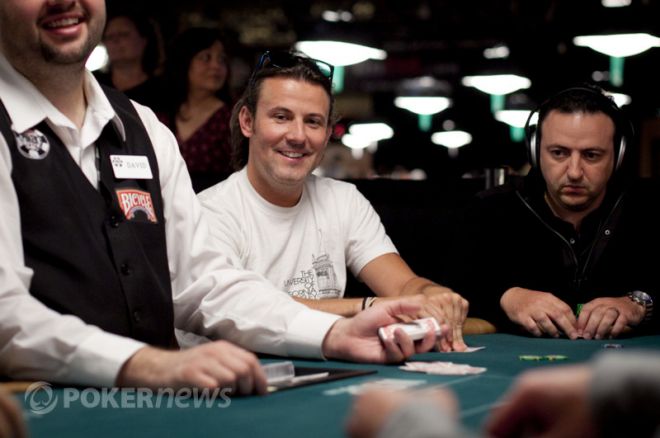 Two men were sentenced to federal prison Monday for hacking into the email accounts of professional poker players and threatening to publicize naked photographs and other personal information to extort them.
Prosecutors said Tyler Schrier, 23, was sentenced to three and a half years in prison after pleading guilty to conspiracy, extortion and unauthorized access to a protected computer to obtain information. Under the terms of the plea agreement, Schrier also admitted to extorting more than $26,000 in a separate plot involving online poker players.
Keith James Hudson, 39, pleaded guilty to hacking into a player's account to steal naked pictures and plotting with Schrier on how to extort players, according to prosecutors. He received a two-year prison sentence.
22-year-old Ryder Finney, a third defendant in the case, pleaded guilty to conspiracy and will be sentenced later this year in Philadelphia.
One of the players targeted in the extortion scheme was former poker pro Joe Sebok, the stepson of poker legend Barry Greenstein. Prosecutors said that Schrier and Hudson stole naked photos and intimate emails from Sebok in 2010 and threatened to post the revealing items online if he and other victims did not pay them hundreds of thousands of dollars.
None of the victims made payments to the extortionists, according to prosecutors. Schrier later sent a nude photo of Sebok to approximately 100 people. Sebok called the experience a "nightmare" and has virtually disappeared from the poker world since 2011. He has most recently been working at a winery in Santa Rosa, Calif.
During the sentencing hearing of Schrier and Hudson, Sebok addressed the court to say that he and other victims had seen their lives "altered and shattered in irreparable ways."
"In short, I was no longer able to maintain my then-current level of participation in the poker industry, representing the brands that I had been previously, as well as greatly destroying my ability to do so with new companies moving forward," Sebok said, according to U.S. Attorney's spokesman Thom Mrozek.
Get all the latest PokerNews updates on your social media outlets. Follow us on Twitter and like us on Facebook now!