Moorman's Reign is Under Threat From the UK & Ireland's Online Grinders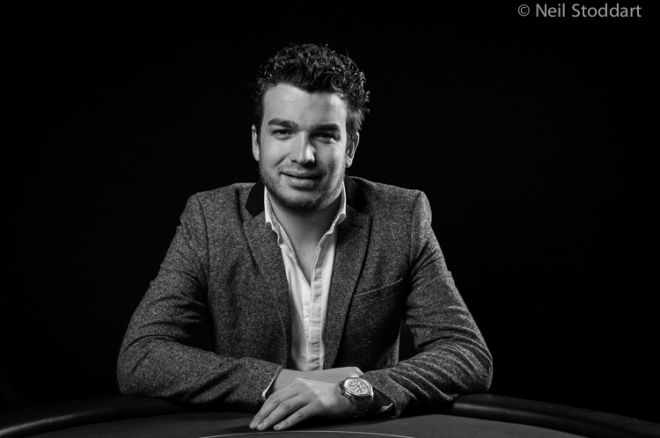 For as long as we can remember, Chris Moorman has been sat atop of the UK & Ireland online poker rankings but that reign could soon be over because he is under immense pressure from the chasing pack. Our online heroes have been putting in some fantastic results and there could be a brand new number one by the time we update these rankings next week.
Moorman's number one position was secured by him playing a busy schedule that resulted in a number of big scores and a couple of victories. The first outright win came in The Hot €50 on PokerStars.fr and he followed that up by winning the $20,000 Guaranteed rebuy on the iPoker Network for a score of $5,552.
The following night Moorman came third in a $75 buy-in event on PokerStars and finished fourth in The Big $109. Those three scores added up to more than $15,000 alone!
The most likely challenger to Moorman's crown is Sebastian "Seba29072" Saffari who had a stellar week that bagged him close to $50,000. This impressive total was helped by Saffari winning the $102 Heads-Up Hyper on PokerStars, a second place in the $215 Turbo (also on PokerStars) and win in the €200 6-Max Club and The Hot €100 both on PokerStars.fr.
Look out for a Saffari interview next week.
One man who has been number one in the UK is Ross "RLOG" Loggie and he is once again vying for that position. Loggie is only 145 points away from reclaiming his seat on the throne. The young Scot's largest score of the past seven days tops the scales at $22,896 – his reward for finishing third in the Full Tilt Poker Super Sunday.
| Rank | Player | Points |
| --- | --- | --- |
| 1 | Chris "moorman1" Moorman | 6567.62 |
| 2 | Sebastian "Seba29072" Saffari | 6522.34 |
| 3 | Ross "RLOG" Loggie | 6422.07 |
| 4 | Christopher "NigDawG" Brammer | 6213.69 |
| 5 | Toby "810ofclubs" Lewis | 6126.27 |
| 6 | Jude "j.thaddeus" Ainsworth | 6085.17 |
| 7 | Rick "TheClaimeer" Trugg | 6024.44 |
| 8 | Charlie "chaz_man_chaz" Combes | 5960.68 |
| 9 | Jon "EMSBas" Spinks | 5951.18 |
| 10 | Andrew "stato_1" Hulme | 5944.74 |
Data from PocketFives was used to create this article.
As you can see from the current top 10 there is hardly anything to separate the top four or five berths. The next few weeks should be very interesting indeed as players start to really get their grind on in an attempt to top up their Las Vegas roll for the 2013 World Series of Poker.
Can Moorman hang onto the number one spot? Tune in next week to find out.