The Simpsons Co-Creator Sam Simon Diagnosed with Terminal Cancer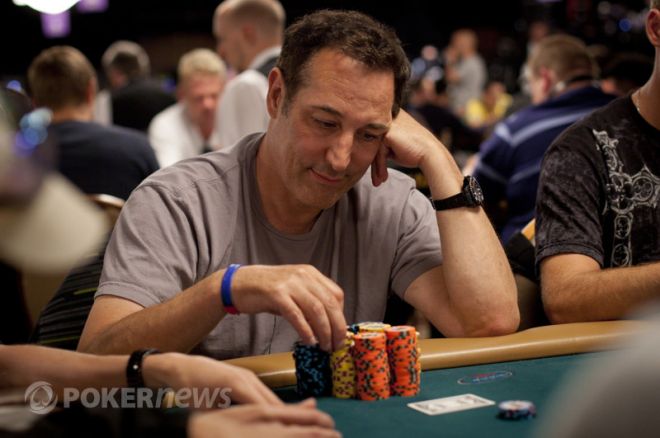 A month after the world lost sports legend and high-stakes poker player Jerry Buss to cancer, The Simpsons co-creator Sam Simon has revealed that he has terminal cancer.
On Monday, Simon, who has amassed $358,655 in tournament earnings dating back to 1995, revealed to Jon Leiberman on Leiberman: Live at 5 on Howard 101 that he was diagnosed with colorectal cancer in 2012 and it has spread to his other organs. He also revealed that doctors estimate he has only months to live.
"The diagnosis was — I was feeling bad for a couple years, and I was diagnosing myself from television talk shows, so I was taking antidepressants and I was trying to get my testosterone levels up... but then it turned out my primary cancer was colon cancer that had spread to my liver, kidneys, abdominal connective tissues and my lymph system and maybe my brain. They're not sure about that," Simon said in the interview.
According to Simon, who has been a long-time animal rights activist, the diagnosis came right before he was to set sail with The Sea Shepherds to stop illegal Japanese whalers. "I had all my stuff ready to go for the adventure of my life, but instead I got a different kind of adventure," Simon said. "I've had the greatest life in the world. So, when it comes to talking about disappointments, they're very high-end disappointments, and there's not many of them, but this [missing the trip] would be the biggest one."
Simon also revealed to Leiberman that he is now undergoing chemotherapy and that Howard Stern has been "the perfect friend" throughout: "Howard, through this, has been the perfect friend. This is what he does. It's a call every once in a while. It's an email every once in a while. It's 'Love you. Hope you're doing good.' That's what you want. You don't want what 90% of the other people do which is: 'Oh my God! This is so horrible! Howard... I've been very touched by Howard, and he's the king."
Despite the grim prognosis, Simon has remained upbeat and received plenty of support from his fans:
I was overwhelmed by all your kind tweets yesterday, and by how many of you care about animals, too!

— Sam Simon (@simonsam)
I have great docs, traditional and alternative, and I plan on beating this. Thanks, again!

— Sam Simon (@simonsam)
Listen to clips from Simon in the following recording:
Get all the latest PokerNews updates on your social media outlets. Follow us on Twitter and like us on Facebook now!