David "sexygee" Gent Finishes Second in the Super-Sized Sunday Million for $836,321!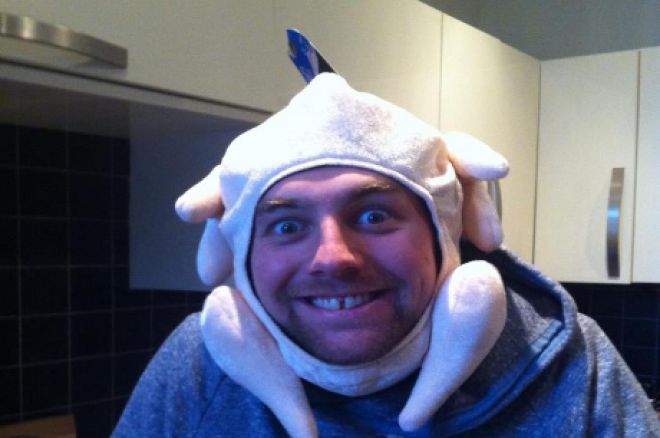 This Sunday saw one of the biggest online poker tournaments in the history of poker take place, the massive $7,000,000 guaranteed 7th Anniversary edition of the PokerStars Sunday Million.
The $215 buy-in Sunday Million is already one of the most popular online poker tournaments around, but the 49,287 players who bought in by the time registration closed must have impressed even its biggest fans. This huge crowd created a prize pool of $9,857,400 and this was shared out among the top 6,309 finishers – unfortunately your UK & Ireland PokerNews Editor was not one of them; I crashed out in 17,423rd place.
A number of UK & Ireland players managed to navigate their way through the vast field and help themselves to big scores – in fact we has three players on the final table and five on the final two tables.
One of those to fall near the end was Phill "bergeroo" Huxley who finished in 17th place for $23,362.03. Earlier on Sunday, Huxley bubbled the final table of the $109 Sunday Kickoff for $1,398.54 so it is safe to say it was a profitable Sunday grind for him, although he will no doubt be wondering what could have been.
Another Brit, "PS479832" burst the final table bubble in the Sunday Million, netting themselves $46,822.65 in the process. Once the nine-handed final table had been reached, the players attempted to discuss a deal, but negotiations broke down and play resumed. The UK's "Heminsley" was the first player to bust, followed by "rewgr343" of Russia and Andrew "2outs4cake" Lidgey, who became the first player in the tournament to secure a six-figure score.
Once "stradale430" of Austria, "pellompogos" of sunny Cyrpus and Norway's "n0rflip" had busted out the final three players requested the tournament be paused so they could look at a prize pool chop based on ICM. The trio agreed to the figures on display and then got to work finishing off the tournament as there was the not-so-little matter of an additional $140,000 available to the eventual champion.
Thhat champion turned out to be Lithuania's "benislovas" who now has an additional $848,589.33 in his PokerStars account, plus plenty of bragging rights about winning one of the biggest online poker tournaments of all time! He defeated the last Brit standing, popular pro David "sexygee" Gent heads-up for the title, though Gent only won $12,200 less than the eventual champion after coming out best from the aforementioned prize pool chop.
Sunday Million 7th Anniversary final table results
| Position | Player | Country | Prize |
| --- | --- | --- | --- |
| 1 | benislovas | Lithuania | $848,589.33* |
| 2 | sexygee | United Kingdom | $836,321.83* |
| 3 | Kasra84 | Germany | $813,370.28* |
| 4 | n0rflip | Norway | $358,809.36 |
| 5 | pellompogos | Cyprus | $254,320.92 |
| 6 | stradale430 | Austria | $181,376.16 |
| 7 | 2outs4cake | United Kingdom | $117,303.06 |
| 8 | rewgr343 | Russia | $85,759.38 |
| 9 | Heminsley | United Kingdom | $85,759.38 |
*Denotes deal struck when three-handed
Elsewhere, Ireland's "rent82" was busy chopping The Bigger $109 on PokerStars for $60,000 straight, while David "davidv1213" Vamplew and "No.Brains10" finished fourth and third in The Bigger $162 for combined scores of almost $58,000.
There were also outright wins for Jon "EMSBas" Spinks in the $350,000 guarantee on Full Tilt Poker and Sebastian "Bassysaffari" Saffari in the Supersonic on PokerStars. Spinks chopped his tournament three-ways and won $67,283.26 when he claimed the title, while Saffari took home $67,933.49 for his chop-less victory.
Once again, UK & Ireland players had an amazing Sunday at the virtual felt. Here's to another seven days of profit for our poker playing heroes.
Get all the latest PokerNews updates on your social media outlets. Follow us on Twitter and like us on Facebook now!