People Like You Publishing Acquires PokerPlayer Magazine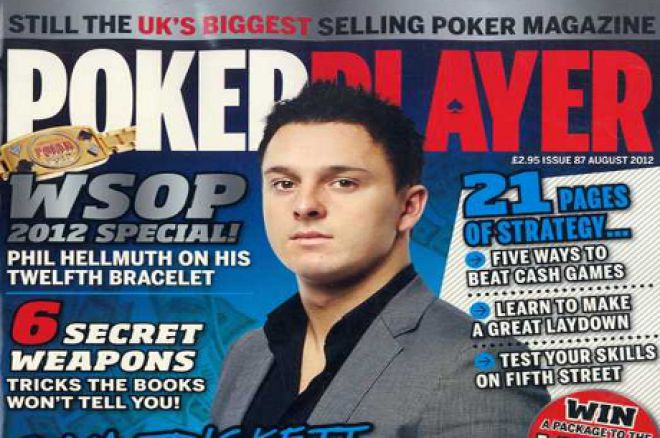 One of the longest running and most respected poker magazines, PokerPlayer, has been acquired by People Like You Publishing.
PokerPlayer magazine launched back in 2005 has been going strong ever since. At launch, it was Dave Woods who was the editor and he remained in this role for over five years. Now Woods has returned to his roots with another one of the original staff members, then-ad manager Tim Farthing, and acquired PokerPlayer magazine from Dennie Publishing.
A press release reads:
We're extremely pleased and proud to announce that People Like You Publishing has acquired the fantastic PokerPlayer brand from Dennis Publishing. People Like You was founded in 2012 by Tim Farthing (Commerical Director) and Dave Woods (Editorial Director), two of the original launch team from PokerPlayer in 2005. Dave Woods was launch editor and remained in charge of the title for over five years. Tim Farthing was the ad manager.

Dave Woods said, 'I absolutely loved my time on PokerPlayer and I'm delighted to have the opportunity to get involved again. I've stayed close to the mag and the current team, and think everyone involved has done a fantastic job keeping it as the UK's number one poker mag. My job now is to make it even bigger and better (if that's possible), and to work on the website to ensure that it delivers the best PokerPlayer experience possible online.

We've got lots of new ideas for PokerPlayer, and we've included a survey in the latest issue of the mag to find out exactly what out our readers want – www.pokerplayer.co.uk/readersu rvey. The magazine has always been shaped by the readers and this isn't going to change.'
For more information on PokerPlayer feel free to contact the current Editor, Alun Bowden (alun@bizzmedialtd.com) or for commercial enquiries Tim Farthing (tim.farthing@plyp.co.uk).
Get all the latest PokerNews updates on your social media outlets. Follow us on Twitter and like us on Facebook now!