Marcus Bebb-Jones Pleads Guilty to Wife's Murder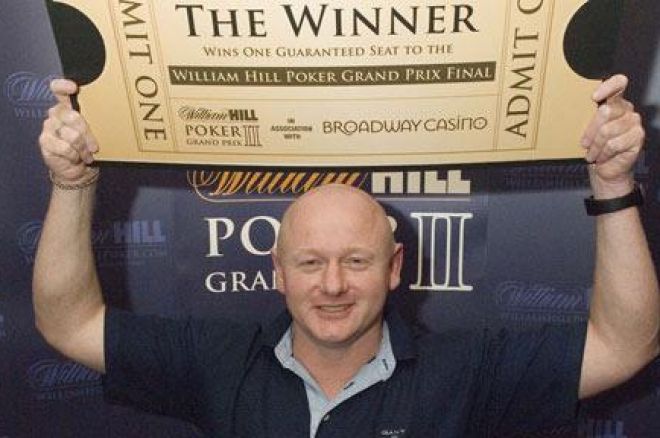 Professional poker player Marcus Bebb-Jones has pleaded guilty to murdering his American wife in 1997. Bebb-Jones entered his guilty plea on Friday and will be sentenced on May 1.
Bebb-Jones had previously denied murdering Sabrina Bebb-Jones in 1997 and dumping her body in a national park in Colorado. Mr Bebb-Jones had come under intense scrutiny since 2004 when Mrs Bebb-Jones' skull was unearthed. Mr Bebb-Jones was subsequently arrested at his Worcestershire home in 2009.
In February 2011, PokerNews brought you the news that Mr Bebb-Jones had lost his extradition appeal. Mr Bebb-Jones's case hinged on the fact he could have faced the death penalty if he was found guilty of his wife's murder, but this appeal was dismissed in the High Court.
Although Mr Bebb-Jones has always protested his innocence, it appears he has had a change of heart and has altered his plea. The district attorney in Garfield County, Sheri Caloia, informed the BBC News website that Bebb-Jones had pleded guilty to second degree murder using a plea bargain.
"The plea affects the sentencing in that it reduces the number of years the judge can give to Mr Bebb-Jones," explained Caloia.
"Pleading to first degree murder would be a life sentence but this charge of second degree murder with provocation carries a maximum of 32 years."
"We've stipulated the judge would be limited to a maximum of 20 years."
Bebb-Jones is 49-years old, meaning if the judge passes the maximum sentence he would be 69-yers old when he would be allowed to return to his UK home.
Lead image courtesy of The Telegraph.
Get all the latest PokerNews updates on your social media outlets. Follow us on Twitter and like us on Facebook now!