Two Players Reach Supernova Status in Just Two Days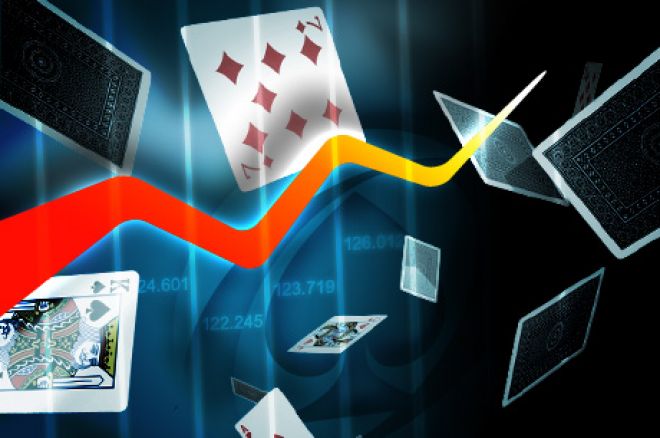 A common goal shared by poker players is to reach Supernova status on PokerStars by the end of 2013. In order to achieve this goal, players need to accumulate 100,000VPPs by midnight on Dec. 31, 2013. Some will succeed, but many will fail in their quest.
Despite the new year only being three days old, two players have already achieved Supernova status and are on course to become Supernova Elite within the first fortnight of 2013! The first Supernova was crowned last night, Canadian pro Alex Wice — who is attempting to earn $1 million from rakeback this year — who at time of writing has accumulated 100,683.53VPPs! He or she pipped the United Kingdom's Ryan "MouldyOnions" Bell to the post with just a few hours of Jan. 2 remaining. Bell has 100,338.06 VPPs!
Bell, who generated 2 million VPPs in 2012, revealed in his blog that he was planning on becoming the first Supernova and Supernova Elite on PokerStars in 2013. The first part of his challenge narrowly failed, but he is more determined than ever before to succeed in becoming the first Supernova Elite of the year.
That was a fun grind" Alas, first to Supernova wasn't meant to be. I stopped with around 6k to go, as despite being in the lead from the start I ran into some problems and by the time I fixed them the deficit was insurmountable.
That was a quote from Bell's personal blog. The problems Bell faced were down to the software he uses to open his tables, software that helps him to play thousands of games every day. He has now set his sights on becoming the first player to accumulate 1 million VPPs this year!
If Bell was to succeed, he will not only retain his Supernova Elite status but he will also be able to choose a 24-hour period where he will earn double the amount of VPPs and FPPs as usual. To a player who plays as much as Bell does, this would be extremely profitable indeed and would be on top of the circa $120,000 in the equivalent of rakeback he would receive from reaching PokerStars' top VIP tier.
In 2012, only 318 players managed to become Supernova Elite and the fastest of these earned 1 million VPPs by Feb. 28. This year that record is going to be smashed by either Bell or Wice. What date do you think the first Supernova Elite will be crowned on?
Good luck to both players in the leading pack!
Get all the latest PokerNews updates on your social media outlets. Follow us on Twitter and like us on Facebook now!