TheClaimeer Claims the Number One Spot In The UK & Ireland Rankings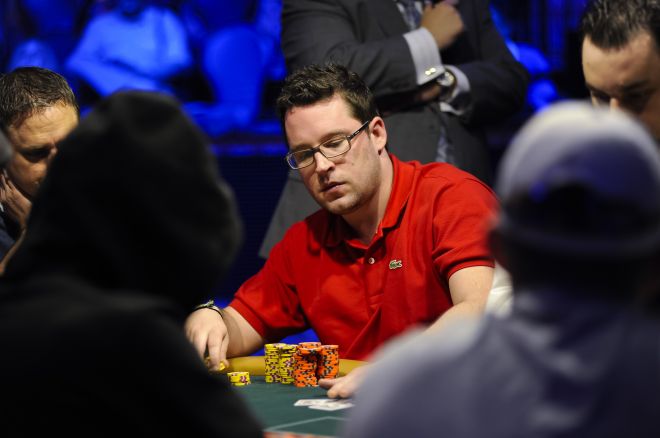 Rick "TheClaimeer" Trigg has toppled Chris "moorman1" Moorman from the top of the UK & Ireland poker rankings after his ridiculous run last weekend.
Trigg had an amazing Sunday at the virtual felt, one that very few will ever repeat again. He kicked off the Sunday grind with a deep run in the Sunday Warm-Up on PokerStars before winning The Sunday Brawl on Full Tilt Poker for a cool $40,000. A few more cashes followed his win, including a sixth place finish in the Sunday 500 on PokerStars for $15,604. Most people would be more than happy with these results and have started to take it slowly, but not Trigg. Instead, he went on to record two more victories! The first was in the $109 1R1A on PokerStars that bagged him $25,324 and then he won the $60,000 guaranteed rebuy on Full Tilt Poker for a further $17,442!
By comparison, second placed Moorman had a quiet week. It could have been oh so different though had his 14th place finish in the PokerStars Sunday Million being slightly higher! That result netted Moorman $6,090. If you check out Moorman's PocketFives profile you will see he has had a number of near misses of late, so once variance sorts itself out expect Moorman to challenge for the number one spot once again.
Like Moorman, Toby "810ofclubs" Lewis has been putting together some impressive results, but lacks that bink to push his points tally through the roof. Again, it is only a matter of time before that happens.
UK & Ireland online poker tournament rankings
| Rank | Name | Points |
| --- | --- | --- |
| 1 | Rick "TheClaimeer" Trigg | 6615.82 |
| 2 | Chris "moorman1" Moorman | 6377.67 |
| 3 | Toby "810ofclubs" Lewis | 6132.94 |
| 4 | Christopher "NigDawG" Brammer | 5869.29 |
| 5 | Rhys "floppinhel" Jones | 5821.62 |
| 6 | Dean "dean23price" Wright | 5794.02 |
| 7 | Jon "EMSBas" Spinks | 5566.69 |
| 8 | Martin "molliemalone" Malone | 5474.34 |
| 9 | Sam "TheSquid" Grafton | 5450.44 |
| 10 | Mathew "matfrankland" Frankland | 5224.78 |
There are some very talented players lurking just outside the top 10 places, so expect a few changes when the next update has been completed.
Get all the latest PokerNews updates on your social media outlets. Follow us on Twitter and like us on Facebook now!