PartyPoker Weekly:Knockout The Opposition in the Contenders Promotion

PokerNews Staff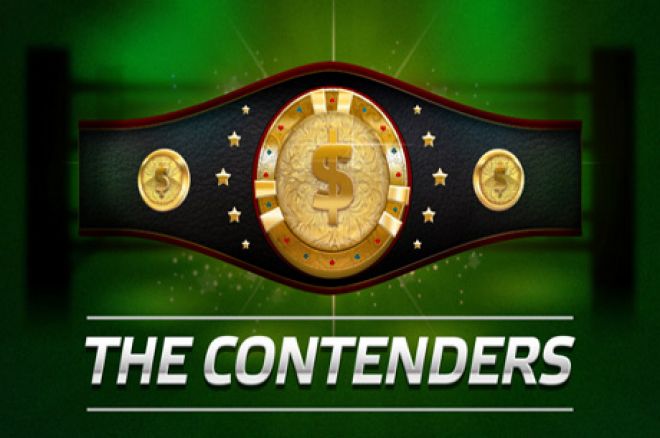 Welcome to the latest edition of the PartyPoker Weekly, your one-stop shop for all matters PartyPoker related. In this week's issue we bring you news of a brand new promotion called The Contenders, show you why PartyPoker is bigger and better than ever, and we even offer you a free $50.
Win Heavyweight Prizes in The Contender Promotion
PartyPoker is seeing in the New Year by offering you the chance to compete in one of six fantastic freerolls. The Contenders promotion will see someone walk away with the lion's share of $12,000 and bragging rights over their peers.
The six freerolls have prize pools ranging from $2,000 and increasing all the way up to an eye-watering $12,000. Gaining access to the freerolls is a simple task, earn the required number of points (as shown in the table below) and a seat to the following month's freeroll tournament will be awarded.
| Weight Class | Points Requirement | Prize pool |
| --- | --- | --- |
| Heavyweight | 1,000 | $12,000 |
| Cruiserweight | 500 | $10,000 |
| Middleweight | 250 | $8,000 |
| Welterweight | 100 | $5,000 |
| Featherweight | 25 | $3,000 |
| Flyweight | 1 | $2,000 |
As you can see, by earning just a single PartyPoint during the month you will gain access to a $2,000 freeroll! Get your grind on and generate 1,000 PartyPoints at the poker tables and you will be able to step into the ring of a $12,000 freeroll!
PartyPoints are awarded at a rate of two per $1 paid in rake or tournament fees.
The freerolls will take place on the second Saturday of the month, with the first set of freerolls running in February. Keep your guard up, roll with the punches and good luck!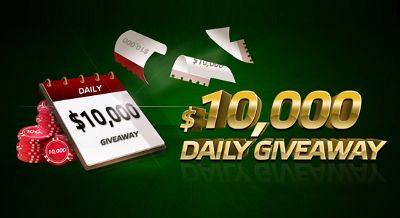 Over $300,000 in Freerolls Up For Grabs in the $10,000 Daily Giveaway
If you, like millions of others, overspent at Christmas and your wallet is now feeling the pinch do not worry because PartyPoker have just the promotion for you. Running throughout January, the $10,000 Daily Giveaway will do exactly as you would expect from a promotion bearing that name; it will give away $10,000 every day!
Every day during January there will be no fewer than five $1,000 freerolls taking place and a huge $5,000 freeroll too. All PartyPoker players who have made at least one real money deposit into their accounts are eligible to participate, so make yours today!
| Tournament | Time |
| --- | --- |
| $1,000 Daily Giveaway | 11:00ET |
| $1,000 Daily Giveaway | 12:00ET |
| $5,000 Daily Giveaway | 13:45ET |
| $1,000 Daily Giveaway | 15:00ET |
| $1,000 Daily Giveaway | 17:00ET |
| $1,000 Daily Giveaway | 19:45ET |
Get involved in this fabulous promotion and help yourself to your share of the $310,000 worth of freerolls that are taking place in January!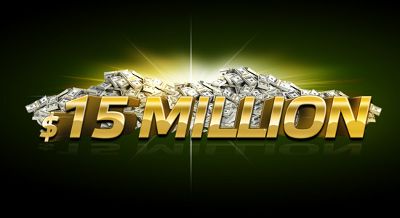 New and Improved PartyPoker now Boasts $15 Million in Guaranteed Prize Pools!
PartyPoker is literally bigger and better than every before after the migration of bwin customers was completed during late December. With the bwin players now competing on the PartyPoker network, traffic figures have been given a significant boost and as a result, guaranteed prize pools of tournaments have soared.
PartyPoker now boasts of $15 million worth of guaranteed prize pools every month and we believe that figure will only go up during 2013. Along with the aforementioned $10,000 Daily Giveaway, PartyPoker have upped their guarantees on a plethora of tournaments, including increasing the prize pool of their flagship tournament from $200,000 to $300,000!
Check out this article for more information on the new PartyPoker.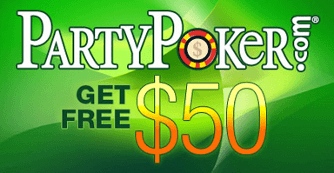 Grab A Free $50 From PartyPoker
The New year's resolutions of many poker players will have been to build a substantial bankroll during 2013 and PokerNews can help you with that. Now really is the perfect time to create a PartyPoker account through PokerNews. Why? Because we can give you a free $50 for doing so! Everyone loves free money, so all you have to do to get your hands on some free cash is follow the simple steps below, and $50 is yours to keep.
Download the PartyPoker software through PokerNews
Create a new PartyPoker account and enter the bonus code "UKFREE50"
Fill out the registration form in the PartyPoker cashier
Return to PokerNews and fill out our brief registration form
Check your email inbox for a confirmation email from free50@pokernews.com
Once you have received the confirmation email, $20 will be placed in your PartyPoker account. You must earn at least 40 PartyPoints before you will be able to withdraw the free $20. If you do not earn 40 PartyPoints within 60 days, the initial $20, or whatever remains of it, will be forfeited. PartyPoints are earned at a rate of two PartyPoints per $1 in rake or tournament fees, so earning 40 within 60 days is easy.
Once you have earned 40 PartyPoints, a further $30 will be deposited into your account bringing the total free cash amount to $50. You must then generate 160 points before you can cash out any of the $30 and must do so within 120 days otherwise the $30, or the remainder of it will be forfeited.
What will you spend your free $50 on?
Follow PokerNews on Twitter for up-to-the-minute news.
If you experience any problems with this or any of our promotions, please contact our Ticketed Promo Support System.