Life is a Gamble: The True Story of Andrew "Giddy" Perendes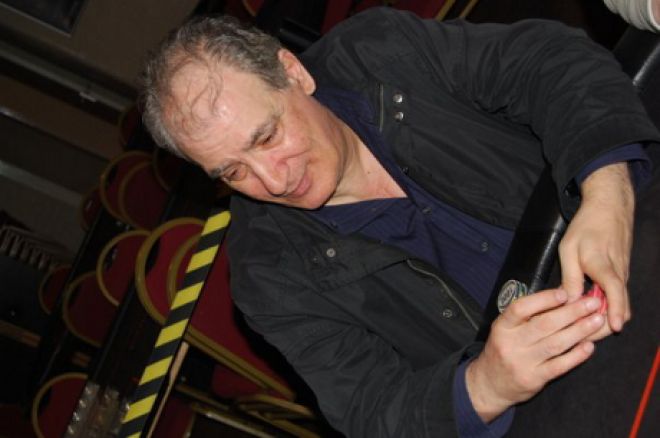 In October 2012, the now Editor-in-Chief of PokerNews, Donnie Peters, asked the question "What Happened To Poker?" In his article, Peters stated that poker needs more personalities in it, personalities such as Phil Laak and Tony G, but he forgot to mention characters such as Andrew Perendes.
Perendes, also affectionately known as "Giddy," is a 61-year old poker player and gambler who is a regular on the London poker scene. In fact, he has been part of the London poker scene for the best part of 45 years. You could certainly say he is one of the "old school gamblers" that we hear so much about in gambling folklore. Now you can read about him in his book "Life is a Gamble."
December 14, 1950 is the date the Perendes family welcomed Andrew into the world. Home was in the north east of Cyprus, which those of you who have done their history homework will know was not the best of places to live during that period, thanks to the on-going war between the Greeks and Turkish nationals.
In 1960, the Perendes family relocated to the UK in an attempt to increase their quality of life, and this is where the bulk of Andrew's story takes place; and what an interesting story it is.
Perendes first started gambling when he was 12-years old and he hasn't looked back since. After learning 5-card strip deck poker by watching his father in gambling dens, Perendes progressed to betting on horse racing and eventually he took up poker himself. Within a matter of years, Perendes had gone from a young boy from Cyprus to Park Lane, London living the high life. Flash custom-made suits, jewellery, luxury cars and a constant party lifestyle were what Perndes became accustomed to, that was before he was arrested – and subsequently jailed – for his part in a jewellery heist!
I won't cover the entire story in this article because I do not want to spoil it for those of you who are yet to read it. What I will say is this. If you want to read an honest, frank story about what the poker and gambling scene was like in the East End back in the 60s, 70s and even the 80s then Life is a Gamble is right up your street.
The writing style of the book may not be to everyone's liking and the first edition does have the odd spelling mistake or misused word in it, but it does not distract from Perendes' story when all is said and done. Thinking about it, it actually adds to the character of the book; a real "warts and all" kind of story.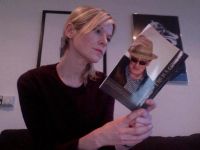 Although the book was only published in October, 2012 it has already picked up a number of fans, including Lucille Cailly, the French poker stars who finished second in the European Poker Tour Grand Final in Season 8 for €1,050,000. Cailly says the book is her lucky charm, maybe it will help her win the Europe's Leading Lady title at the upcoming European Poker awards?
Life is a Gamble is fun, exciting and sometimes quite dark but at all times it is entertaining. From underground poker games, to bin liners full of cash. From robberies to jumping out of the third floor window of a Spanish hotel, Life is a Gamble has it! If you would like to read it yourself, you can order a paperback copy from Amazon for less than a tenner, or if Kindle is your thing it costs just over a fiver in that format.
Get all the latest PokerNews updates on your social media outlets. Follow us on Twitter and like us on Facebook now!