Inaugural Multi Prize Pool Poker Tournament Runs Tonight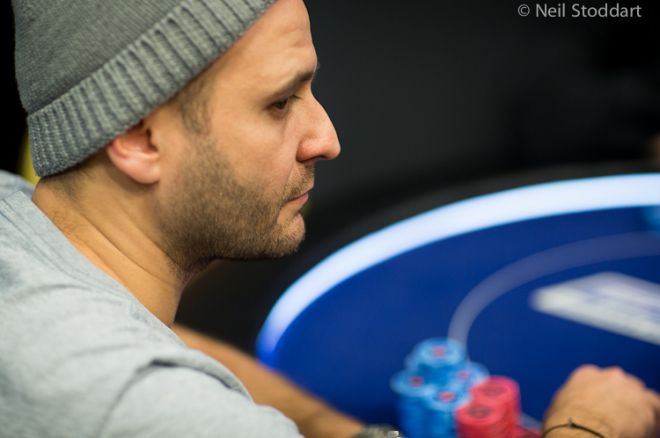 Just before the end of 2012, UK & Ireland PokerNews brought you the news that Roberto Romanello had created a brand new poker tournament format called Multi Prize Pool (MPP) poker. The very first of these tournaments runs tonight at the Dusk Till Dawn poker club in Nottingham.
Multi Prize Pool poker is a trademarked name and has several patents pending.
Multi Prize Pool poker sees one tournament take place but it has three separate prize pools. The inaugural MPP event takes place tonight at 19:00 at Dusk Till Dawn. Tonight's tournament sees buy-ins of £25, £50 and £100 and your friendly neighbourhood UK & Ireland Editor will be buying into the top tier.
How Does MPP Poker Work?
As mentioned, an MPP tournament plays out to the exact same rules as a standard tournament except the prize pools are different. In tonight's MPP event, players can choose to buy in for £25 or £50 or £100, creating Prize Pool 1, 2 and 3 respectively.
Anyone buying in for £25 can only win money from Prize Pool 1. However, if someone buys in for £50 then £25 of their buy-in goes into Prize Pool 1 and the other £25 is invested into Prize Pool 2.
Finally, anyone buying in for £100 has £25 invested in Prize Pool 1, £25 invested in Prize Pool 2 and £50 invested into Prize Pool 3. The diagram below gives a visual explanation.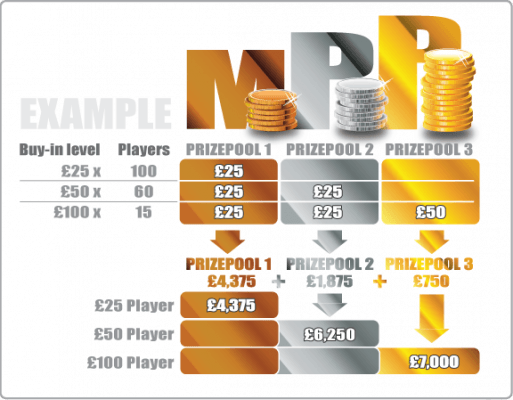 Romanello, the United Kingdom's number one ranked live tournament player, came up with the concept for this format a few years ago whilst in a hotel room in Copenhagen. The idea is to create larger prize pools, increase the number of recreational players in live events, create new and interesting dynamics and give live poker the kick up the backside that many believe it needs.
Since going public with the idea, MPP has seen a number of discussions take place on forums around the world. The general consensus is that the idea is great on paper, but some have worries about collusion due to the different prize pools. The management team at Dusk Till Dawn are vastly experienced and there is no way on Earth they have not thought of all possible problems associated with MPP poker.
Tonight's MPP tournament begins at 19:00 and features a guaranteed prize pool of £5,000. Romanello is believed to be competing so why not head to the Nottingham based club and battle it out with him? It is not every day you get to play poker with a European Poker Tour champion for as little as £25!
We will bring you a full report on the tournament on Friday.
Get all the latest PokerNews updates on your social media outlets. Follow us on Twitter and like us on Facebook now!