First-Ever Multi Prize Pool Tournament is a Roaring Success; Brian Sheppard Wins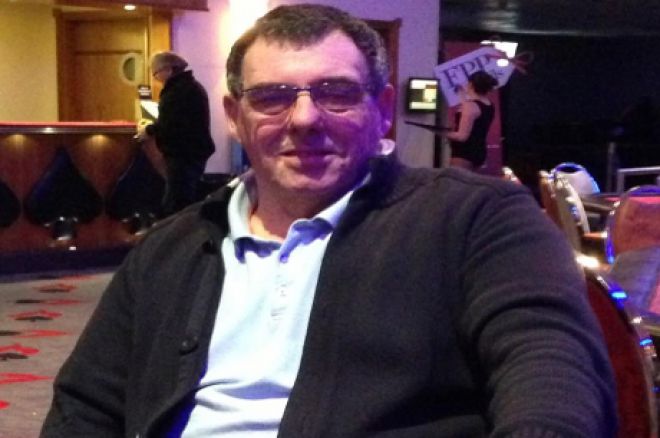 The inaugural Multi Prize Pool (MPP) poker tournament took place last night at the Dusk Till Dawn poker club in Nottingham and it is fair to say that the event was a roaring success.
The tournament kicked off just after 19:00 with yours truly calling Table 12 Seat 1 home and by the time the registration desk had closed up, there were a total of 177 players who had bought in. These players created a prize pool of £10,400 – more than double the £5,000 guarantee!
Amongst the 177 registered players were a whole host of big names and stars. The creator of the MPP, former European Poker Tour Prague champion Roberto Romanello arrived shortly after the tournament started, bringing with him 30 or so of Swansea's finest! Romanello turned up on a luxury coach that sported Sky TV, a full kitchen and eight poker tables!
Joining Romanello were players such as Rupinder Bedi, Chris Sly, Ben Vinson, Waheed "wadey" Ashraf, Robert Cowen, recent World Poker Tour National Dublin champion Simon Deadman and the United Kingdom's all-time money listings leader, Sam Trickett.
MPP Registration Information
| Buy-in | Entrants | Prize pool | Places paid |
| --- | --- | --- | --- |
| £25+£6 | 177 | £4,425 | 24 |
| £50+£8 | 111 | £2,775 | 14 |
| £100+£10 | 64 | £3,200 | 9 |
As you can see from the table above there was a nice, even spread of players buying in at the different levels. For those of you who are unsure of how this tournament worked, let us explain. The tournament ran as any other poker tournament would, except players had to choice to buy in for £25, £50 or £100. Everyone had to buy into the £25 prize pool as default. Players who bought into the £50 prize pool we entered into the £25 prize pool and had £25 invested into Prize Pool 2. Those who bought into for £100 saw £25 of their buy-in invested in Prize Pool 1, £25 into Prize Pool 2 and the remaining £50 invested into Prize Pool 3.
Players could then win prize money from their buy-in level and any lower prize pool. It may sound complicated, but trust me when I say it was extremely straightforward and the Dusk Till Dawn staff should be commended on how simple they made it. Everyone received an identity card when they bought in, which clearly showed which prize pool they had bought into, whilst the television screens around the room showed how many players remained in each of the respective prize pools.
MPP in Action
One of the great features of MPP is the unique way it distributes winnings. For example, David Manning bought into the top prize pool (£100) and was unfortunate not to cash in it as he finished 12th with nine spots paid. However, because he had bought into the top prize pool he also had money invested in the two other prize pools! Although he finished 12th in Prize Pool 3, he also finished 14th in Prize Pool 2 and 19th in Prize Pool 1 – making it into the money in both those prize pools!
Along with Mr Manning, a number of other people benefited greatly from the unique payout structure — none more so than the eventual winner Brian Sheppard. Sheppard had bought into the top prize pool so he won first place prize from the £100 buy-in, the £50 buy-in and the £25 buy-n, which meant he took home £3,040.31. Sheppard actually defeated the MPP creator, Roberto Romanello heads-up to claim the title, leaving Romanello to pick up second place money from each of the three prize pools!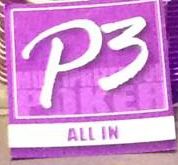 When the idea of MPP was released into the public domain there were those who believed collusion would be an issue, but on this showing I can say I do not think this will be the case. Everyone clearly knew at all times who they were in a pot with; the dealers had been instructed to flag anything they deemed untoward and the prize pools were so closely matched that there would have been little point in trying to collude anyway!
Furthermore, at various points during the tournament the floorstaff performed spot checks on players to ensure they were 1.) Who they claimed to be and 2.) Were still in possession of their original buy-in identifying card. All in all the tournament ran very smoothly and I for one – despite not cashing in any of the prize pools – cannot wait to try my arm in another MPP event.
Before leaving the club and heading back home, I asked a number of people what they thought of the MPP concept. One players said he was only playing because he wanted to play against better players. He stated that in his local cardroom the players in the £25 buy-in games are terrible but by buying in for the same amount in an MPP tournament he could find himself playing against a higher calibre of player.
Another said that he and his friends regularly play in tournaments together but one bought into higher buy-in events. This usually meant they were on different breaks to each other, but now they were essentially in the same event the social aspect of the game had increased.
One of the Dusk Till Dawn regulars informed me that he usually plays in the £25 buy-in tournaments during the week and he usually finds himself up against 60-70 players. He was delighted to be playing against 177 this time around, simply because the potential prize for him was almost £1,200!
The next MPP tournament takes place Thursday 17 January and will take place every Thursday for the foreseeable future. The DTD management, although saying they were being careful to not run before they could walk, have big plans for MPP poker and in the not too distant future they will be running an MPP tournament with much higher buy-ins and a substantial guaranteed prize pool. Watch this space.
Get all the latest PokerNews updates on your social media outlets. Follow us on Twitter and like us on Facebook now!