PokerStars Pro Theo Jorgensen Shot Three Times During a Robbery!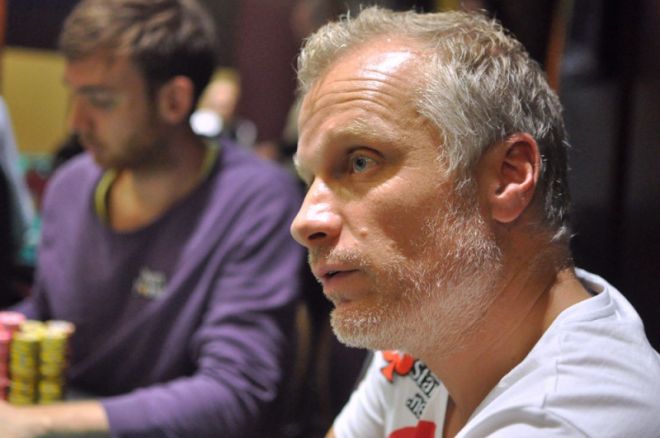 Danish Team PokerStars Pro Theo Jorgensen is recovering in hospital after robbers shot him three times in his Greve home.
According to various reports, three masked men forced their way into Jorgensen's home and demanded money. Jorgensen then gave the men an unspecified amount of US dollars and Euros that he had about his person, but the robbers demanded more. One of the English-speaking robbers then opened fire on Jorgensen, shooting him in the leg three times. Thankfully, Jorgensen's injuries are not thought to be life threatening.
This horrendous ordeal took place in front of Jorgensen's wife, who had to watch helplessly as her husband was gunned down in front of her. Jorgensen's wife called the police, but despite a thorough search of the local area – with the help of specially trained dogs – the authorities have yet to find any clues as to the whereabouts of the assailants.
Jorgensen and his wife gave the local police force the following descriptions of the masked robbers:
[A.]Male – around 170-180cm tall. Medium build. Wearing a dark jacket, gray pants and light shoes. Carrying a white bag / pouch.
[B.] Male – around 170-180m tall. Medium build. Wearing a gray hooded jacket and dark pants.
[C.] Male – around 170-180cm tall. Medium build. Wearing a gray jacket, light/gray pants and white shoes. Thought to be armed with a submachine gun.
Should you have any information that could help the police enquiry please direct it to Central and West Zealand Police.
PokerNews staff would like to send their thoughts and well wishes to Jorgensen and his family at this traumatic time.
Get all the latest PokerNews updates on your social media outlets. Follow us on Twitter and like us on Facebook now!