Full Tilt Poker's First Week Back in the Online Poker Market

Chad Holloway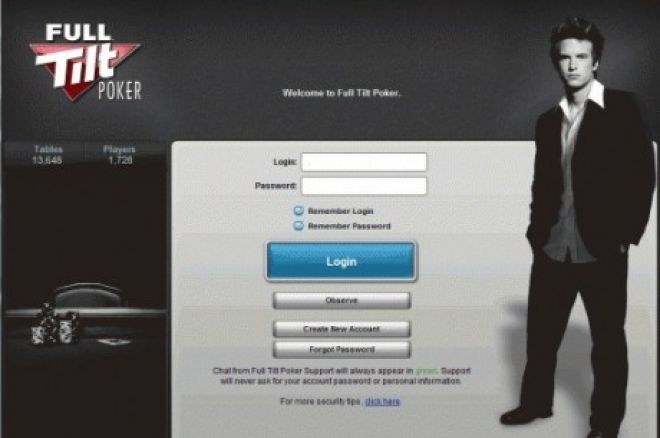 It's been one week since Full Tilt Poker relaunched in much of the world and made available $184 million in balances. The big question on everyone's mind was whether players would play on the site or opt to cash out. A number of pros told PokerNews they trusted the site under the Rational Group, operator of PokerStars, and it seems that the masses do, too, because the action has been going strong on FTP over the last week.
Plenty of wrinkles needed to be ironed out in the early stages of relaunch, but the FTP support staff responded quickly and things seem to be on the right track. In fact, last Sunday, two major online tournaments returned to FTP — the Sunday Brawl ($50K Guarantee) and a $200K Guarantee. "Ottoman09" took down the title and a $39,195.32 prize in the Sunday Brawl. He won after a heads-up deal was struck with "Walter1952." "Zebalhao" took down the $200K Guarantee for $100,000 after a heads-up deal with "palotnik". You can read more details on those tournaments in this week's Sunday Briefing.
The return of the majors was exciting but paled in comparison to the hype generated by the high-stakes action. During FTP's absence, PokerStars developed its own high-stakes sector, and many people wondered whether FTP could recapture that market. In an attempt to do so, FTP signed a group of high-stakes ambassadors known as "The Professionals" that included Gus Hansen, Viktor "Isildur1" Blom and Tom Dwan, and it proved a wise choice because Hansen and Blom have been rekindling the high-stakes action over the first seven days.
As described in the latest The Online Railbird Report, Blom got off to a good start on the new FTP by winning $290,867 in the first two days, enough to make him the site's biggest winner. Unfortunately for him, he didn't hold on to it as the week progressed and finished the week — through Nov. 11 — up just $4,839 after 13,053 hands.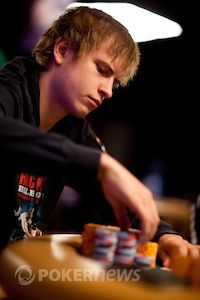 In his biggest hand to date, which is also the largest tracked pot thus far on the relaunched FTP, Blom ($53,826.50) played Alex "IReadYrSoul" Millar ($79,651.25) in $100/$200 no-limit hold'em when the NLHE specialist opened for $400 and Blom defended from the big blind. Blom then checked the



flop and Millar bet $480. Blom woke up with a check-raise to $1,800, Millar three-bet to $4,600, and Blom called. Blom then check-called a bet of $6,800 on the

turn before check-calling all in for $42,026.50 when the

peeled off on the river. Millar turned over


for deuces full of kings, but it was no good as Blom had rivered quads with


and he was pushed the $107,653 pot.
Meanwhile, Hansen had the opposite experience and dropped nearly $350,000 in the first two days after relaunch. He played a plethora of games including $2,000/$4,000 fixed-limit Omaha hi/low, where he won $200,000 from "KPR16," and $1,500/$3,000 2-7 triple draw, where he ended up losing $500,000 against the likes of Alex Luneau and "O Fortuna PLS". As of Nov. 11, Hansen is still FTP's biggest loser, having dropped $387,736 in 4,709 hands. Others in the losing column include "KPR16" (-$204,980 in three sessions/1,155 hands), "SallyWoo" (-$181,021 in two sessions/128 hands), and Millar (-$174,653 in 48 sessions/4,258 hands).
On the winning side of things, the aforementioned "O Fortuna PLS" is FTP's biggest winner through Nov. 11 with $405,895 in profit over 1,232 hands. Little is known about the German, whose true identity is a secret, other than the fact that he has been a high-stakes regular on FTP for years. He tends to stick to limit hold'em and 2-7 triple draw games, though he has been spotted at the pot-limit Omaha tables on occasion.
"O Fortuna PLS" is followed on the winner's list by Rui Cao (+$201,263 in 26 sessions/3,118 hands), former FTP pro Luneau (+$197,512 in 3 sessions/1,101 hands) and Ronny "runnyr37617" Kaiser (+$175,018 in 54 sessions/3,809 hands). Cao actually took much of his winnings from Blom in a $100/$200 PLO game on Friday, Nov. 9, including this $52,799 pot:
While it's exciting to see players like Cao and Luneau win, it's also been exciting to see some familiar names back in action. "Kagome Kagome", formerly known as "IHateJuice", has been playing the high-stakes limit games, though he is down $47,138 in 477 hands over seven seasons. Meanwhile, Benny "pyschobenny" Spindler and Jens "Ingenious89" Kyllönen have been taking their shots, the former down $28,439 in 9,529 hands and the latter up a modest $6,661 in 852 hands.
The high-stakes cash games on FTP aren't on par with what they were pre-Black Friday. They're a long way off, but the first week back has shown that there is a demand for high-stakes games among top professionals. According to PokerScout, traffic for the first seven days averaged 8,400 players, which was behind PokerStars' average of 22,200 cut comparable to the pre-shutdown average of approximately 9,000 players. PokerScout estimates FTP's return reactivated over 400,000 unique online poker players.
Here's a look at the peak number of players from the past week as provided by PokerScout: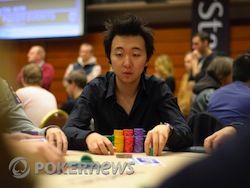 | Date | Time (Pacific) | Peak Players |
| --- | --- | --- |
| November 6 | 11:33 AM | 14,773 |
| November 7 | 10:59 AM | 15,326 |
| November 8 | 11:45 AM | 14,399 |
| November 9 | 10:46 AM | 13,614 |
| November 10 | 11:03 AM | 12,290 |
| November 11 | 10:56 AM | 13,145 |
| November 12 | 11:54 AM | 14,339 |
With traffic on par with pre-shutdown numbers and so many notable pros coming out of the woodwork, the games ought to get even bigger and better as the weeks wear on. Only time will tell whether they'll reach the same level they did in FTP's heyday, but if the first week is any indication, they stand a reasonable chance.
Residents of the U.S. and some other countries are unable to play for real money on FTP but they can still sit down at the Play Money-only site FullTiltPoker.net.
Don't forget to follow PokerNews on Twitter and like us on Facebook.