Five Thoughts: A Petition to End Petitions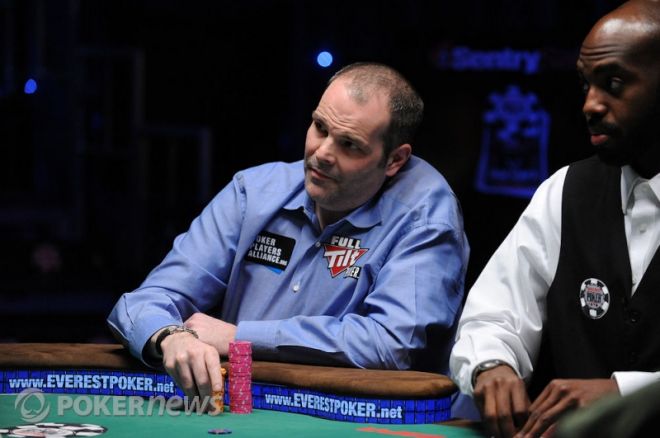 On July 8, 1775, in a last-ditch effort to avoid a war with Great Britain, 48 representatives from 12 American colonies signed the Olive Branch Petition. Among the signatories were John Adams, Benjamin Franklin and Thomas Jefferson, all of whom signed the Declaration of Independence a year later when King George III refused to take the offer.
In August of this year, there was a petition about the TSA airport screening procedures listed on the White House We the People website. The petition needed roughly 2,500 more signatures to warrant a response from the Administration, but the time period was unexpectedly cut short. The site then went down for maintenance.
Have you ever signed a petition that worked? A petition that, when signed by many, had a direct effect on an issue? I've been electronically signing petitions for a "dislike" button on Facebook for years – which would've been really effective this week with all of the fake legal statuses floating around – but Mark Zuckerberg has yet to oblige.
Seriously, how hard would it be to add a "dislike" button, Mark? It has to be easier than taking your company public and nose-diving on the stock market.
A few weeks ago, Nick DiVella, a Las Vegas cash grinder, conjured a petition to ban Howard Lederer from the Aria poker room. He presented it to his fellow live grinders, the TwoPlusTwo community and Twitter. Nearly two weeks later, the petition only has around 250 signatures.
And this is a good thing, not only for Lederer, but also for the game of poker as a whole.
1. A Petition to Ban Petitions
The petition to ban Lederer from Aria says the following:
"We, the undersigned patrons of the poker community, wish to express our deep concern with Howard Lederer playing poker in the Aria casino while currently under investigation by the Department of Justice and named as a co-conspirator in an amended civil indictment filed by the Department of Justice in the U.S. District Court in the Southern District of New York. We are particularly concerned with playing in the same poker room with someone who, according to the allegations in the above referenced amended civil indictment, knowingly conspired to commit acts of fraud and money laundering with regards to Full Tilt online poker players' money.

"We believe the casino has a moral and ethical obligation to bar Howard Lederer from playing in the poker room, and should Aria casino fail to take immediate action we, the poker playing community, will be forced to boycott the poker room in Aria casino."
That's quite possibly the most insane thing I've ever read.
Lederer, like any other U.S. citizen charged with a crime, has the right to due process. Neither DiVella nor any other poker player with a vendetta against Lederer can deny him this or any other unalienable right listed in the Constitution of the United States. The man is innocent until proven guilty.
Furthermore, the Aria has no right to be the morale police within the poker community – nor should they be. They are in the business of making money, not erratically banning customers for unconstitutional reasons. Besides, the Aria knows that very few if any players will actually boycott if Lederer isn't banned. Despite hosting the most regulars in Vegas, the room continues to succeed because of its great customer service. A source also informed PokerNews that DiVella himself was back in the Aria poker room playing after he had presented the petition.
If you don't want to play with Lederer, then don't sit at his table. That's a fairly simple concept. If it enrages you that he's playing in the same room as you, then stand up to your promise and leave. Play somewhere else. Take a stand for what you believe in – that's more powerful than asking the poker room to do the impossible. If you don't want to leave, then adapt. Adaptation is paramount in poker, and blocking out someone at an entirely different table is presumably easier than adjusting to a tough opponent on your direct left. There are many viable ways to deal with Lederer's presence in the Aria poker room, but banning him is simply not one of them.
This is not a defense of Howard Lederer, rather it is a defense of our rights as citizens. Neither public perception nor damning allegations are enough to strip anyone of life, liberty or the pursuit of happiness. Individuals are innocent until proven guilty, and once we start to condemn the innocent, we enter dangerous territory. It's a very slippery slope.
2. South Carolina Hates Monopoly
On Wednesday, the South Carolina Supreme Court ruled that organized poker games are illegal, and that Texas Hold'em is not exempt from gambling laws, dismissing the idea that it is a game of skill rather than chance.
Judge Jack Weinstein of the U.S. District Court for the Eastern District of New York disagrees, South Carolina.
The decision came in an appeal case regarding a raid on a home game in Charleston in 2006, and the South Carolina gambling law cited in the decision was penned back in 1802. The statute states, among other things, that it is unlawful to play "any game with cards or dice."
If you live in The Palmetto State, and you're reading this, and there's a Monopoly board tucked away somewhere in your house or apartment, you better run and trash it. If you don't get rid of it soon, you could be imprisoned for up to a year. Don't expect to pass go or collect $200, either.
Chief Justice Jean Toal admitted that the law is "hopelessly outdated," yet still agreed with the decision. To confirm the law's "hopelessly outdated-ness," here's a brief list of things that have happened since it was passed:
The world population reached one billion
Napoleon crowned himself Emperor of the French
The Pony Express launched
Thomas Edison invented the phonograph
42 different men have served as President of the United States
Perhaps the South Carolina Legislature is just waiting for the invention of flying cars. Wait...
Ironically, the University of South Carolina has produced a handful of great poker players, including Phil Collins, Jeff Gross and Carter King. Unfortunately, for future USC students and residents of South Carolina alike, poker is an enemy of the state.
3. Raymer Owns the HPT
The 2012 Heartland Poker Tour concluded with the HPT Championship Open at Belterra Casino Resort in Indiana, and Greg Raymer did what he's been doing all year on the HPT; he won.
It was Raymer's fourth win in six attempts on the HTP this year, earning him $106,030 and 2012 Player of the Year honors. The 2004 World Series of Poker Main Event winner is now the HTP all-time money leader with $371,967 in career cashes.
"Fossilman" began the six-handed final table as the short stack, but eventually found himself heads up with Jacob Bazeley. Bazeley finished runner-up to Brent Hanks in Event #2: $1,500 No-Limit Hold'em at the 2012 WSOP, and on the final hand, he three-bet shoved with the


over a raise from Raymer. Raymer called with the


and held as the board ran out





.
In a year in which Dan Smith won the Aussie Millions $100,000 Challenge, three €5,000 turbo events in the same festival, the EPT Barcelona €50,000 Super High Roller and the PokerStars Sunday Million, it's easy to overlook what Raymer has accomplished. The HPT is small, the players are perceived to be less skilled, and Raymer can fire off multiple bullets, but winning four of six tournaments is nothing to sneeze at. Sure, there is a lot of variance involved, and Raymer touched upon this in an interview we did with him for the PokerNews Podcast to be released on Wednesday, but you also need to play great poker in order to put yourself in a position to go deep.
I've said it before, but it bears repeating: Raymer is prefect for the HPT, and the HPT is perfect for Raymer. He is a very likable person who is willing to interact with players both on and off the felt. His personality and behavior fit perfectly with the HPT's relaxed, friendly atmosphere. Likewise, the tour stops are great venues for Raymer to host training seminars and build his own personal image, making each trip lucrative even if he doesn't go deep. The two were meant for one another, and the progression of the HTP is really great for poker as a whole. I salute you for your success Mr. Raymer, now lets see if you can bag five wins in 2013.
4. FTP "Red Pro" News
In an email obtained by PokerNews France, the Rational Group, which operates both Full Tilt Poker and PokerStars, has informed former Full Tilt "Red Pros" that they will not maintain their status, nor will their contracts be honored.
Dustin Iannotti, the former Manger of Team PokerStars Online and the newly appointed Manager of Team Pro for Full Tilt, said in the email, "Unfortunately, we do not have any immediate plans to expand the Full Tilt Pro team at this time."
The Rational Group is not liable for any amounts, which may have been due to the "Red Pros" under former management, and the players may choose to use their "Red Pro" handle or revert to their original handle if they had one. They will also have the option of keeping their customized avatar if they wish – an option that seems like a no-brainer to me.
This is bad news for former "Red Pros," but it is generally unsurprising. The Rational Group paid the U.S. Department of Justice copious amounts of money in order to attain the Full Tilt's assets, and taking on extra debt via outdated and probably overpaid "Red Pro" contracts doesn't seem sensible. Besides, the Rational Group could argue that dumping all of the "Red Pros" is just another way of separating themselves from the old Full Tilt.
In an interview with PokerStratey.com last year, poker agent Nick Ferro said that the 250 "Red Pros" received, "One-hundred percent rakeback and $30 an hour. On top of that, they got a lot of incentives to really push the brand and get exposure. For example, you could expect $3,000-$5,000 for every T.V. episode you made wearing an FTP badge."
That kind of deal is clearly unsustainable, especially considering the size of the roster. It's no wonder the contracts will not be honored.
5. Negreanu Rants
In Daniel Negreanu's latest edition of The Rant, "Kid Poker" discusses integrity, honesty and a possible shot clock in poker. In the last edition of Five Thoughts, I sided with Negreanu on the shot clock issue, but his focus is mainly on integrity in the game.
Negreanu leads with a story from his teens when he made a sports bet and lost. He couldn't pay the people he owed, and initially he was dishonest, but eventually he swallowed his pride and told these individuals the truth. He couldn't pay them on the spot. Negreanu calls this moment one of the most important in his life because he learned what it meant to take responsibility for his actions.
He also built a bankroll while paying off his debts, and developed some of the skills he uses today.
Check out the entire rant here:
Have your own thoughts on these Five Thoughts? That's what the comments section is for below. And don't forget to follow PokerNews on Twitter for up-to-the-minute news.
*The views expressed in this article are those of the author and do not necessarily represent those of PokerNews.