Tom Dwan Talks Macau Residence, Absence and Return to Online Poker

Rich Ryan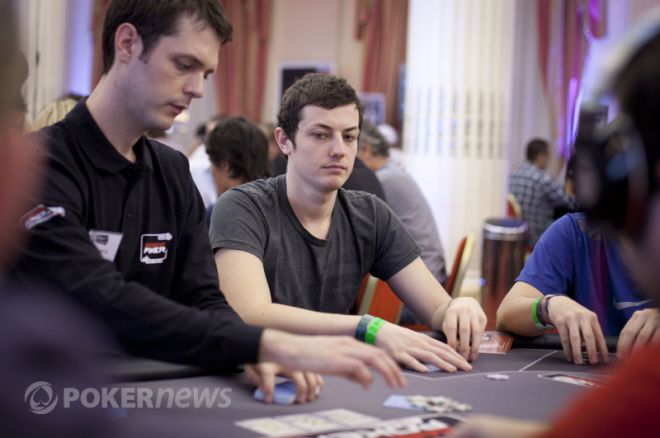 On Sunday, PokerTube.com released an interview between Rikard Aberg and Tom "durrrr" Dwan. Akberg was able to snag a few minutes with Dwan in Cannes, France, after he busted from the World Series of Poker Europe Majestic High Roller, and the two talked about a handful of topics including live tournament stops, Macau, and Dwan's return to online poker.
According to the interview, Dwan no longer considers Las Vegas "home." When asked if he still resides in Sin City, he answers, "I have my mail sent to Vegas, but I'm not there as much. I'm overseas way more than I'm in Vegas. I'm in Macau more than Vegas too."
Dwan also tells Aberg that he hasn't played online for "a year and a half now." He says he has yet to change his online poker account's (the site is not specified) location to Macau, but he plans to.
"Yeah I think I'm going to get my account set up where it's from Macau so I can play from there because I have a place there."
Aberg then asks Dwan to talk about the games in Macau, citing that they are "mysterious" and there is not much said about them.
"I think there's a bunch of information out there," Dwan tells him. "There's a whole load of games. It's usually no-limit and the stakes just vary a lot."
Dwan also admits that he has "no idea" whether or not poker will continue to thrive in Macau, but he hopes it will.
The subject then changes to Full Tilt Poker, and Aberg asks whether or not Dwan was involved in the sale process.
"There was a bit of stuff, especially early on, that I was involved in, but it didn't, the ways I thought I could help didn't end up materializing and that's — and it made me really unhappy."
Check out the entire interview at PokerTube.com.
Follow PokerNews on Twitter for up-to-the-minute news.