Phil Ivey Wins £7.3m Playing Punto Banco, Casino Refuses To Pay Out!

Brian Hurst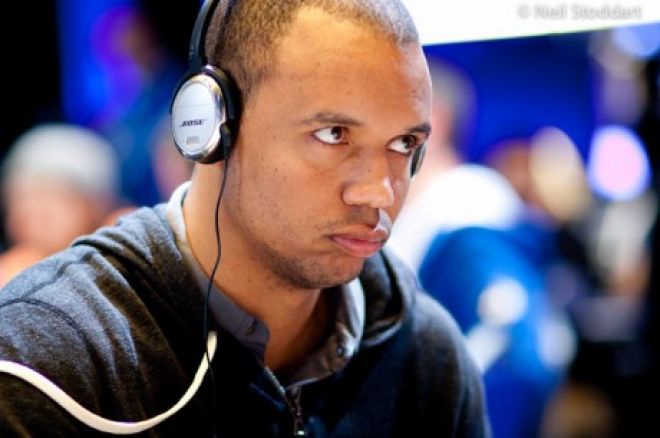 Stories and tales of Phil Ivey's gambling are all over the internet, the man who is often called the world's best poker player apparently has a penchant for high-stakes casino table games, craps in particular. But now it appears Ivey has turned to Punto Banco for his off-the-felt thrills but his latest cash splurge has hit the headlines here in the United Kingdom.
According to an article in the Daily Mail, Ivey was playing Punto Banco (a version of Baccarat that is completely down to chance) in the Crockford's casino in the exclusive Mayfair district. Here Ivey, accompanied by what was described as a "beautiful Oriental woman," was stuck around £500,000 playing £50,000 per hand. He then received permission from the casino's management team to up the stakes to £150,000 per hand. These increased stakes allowed him to not only win back his £500,000 losses but to finish the night £2.3 million to the good!
Ivey then returned to Crockfords – the oldest active casino in the UK – the following night and ran up another astronomical win. When he left he had won a total of £7.3 million across the two nights, but the casino has so far refused to pay Ivey a single penny of his massive cash haul. This allegedly occurred during the August Bank Holiday.
Even though Ivey never touched the cards, the casino launched a full investigation into the poker star's winning streak including examining the cards and shoes used, interviewing the croupier and studying the footage captured by the CCTV. Although no wrongdoing ha been discovered, nor has any been alleged, we believe Ivey still has not been paid any of his £7.3m winnings by the Genting-owned casino.
At time of writing neither Ivey or the casino had made an official statement.
Get all the latest PokerNews updates on your social media outlets. Follow us on Twitter and like us on Facebook now!