Full Tilt Poker Adds Tom "durrrr" Dwan and Viktor "Isildur1" Blom to Roster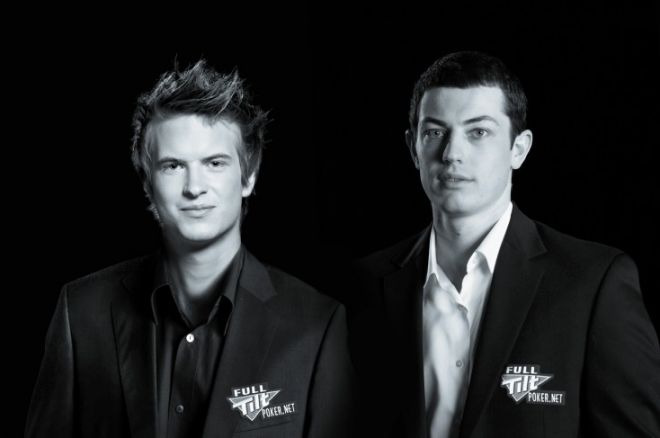 On Monday, Full Tilt Poker announced that Tom "durrrr" Dwan and Viktor "Isildur1" Blom have joined Gus Hansen as members of the new team of Full Tilt Poker ambassadors known collectively as "The Professionals." The press release says Dwan and Blom will "reignite a fierce competition at the highest stakes tables on the Full Tilt Poker site."
Sarne Lightman, Head of Marketing for Full Tilt Poker, adds, "Tom is one of the most feared and respected players in the world today. His exploits at the Full Tilt Poker tables generated a huge following in the poker community and we are thrilled to bring that action back for our players."
On rejoining Full Tilt Poker, Dwan said, "I'm very excited that Full Tilt Poker is relaunching. I think it is great for poker and I'm excited to be a part of it."
Blom, who split with PokerStars in August, also commented: "I always loved playing on the Full Tilt Poker software, it is where I made my name and enjoyed some of my greatest victories. When they approached me about joining the team I knew this was the right fit for me."
Dwan and Blom are both staples within the online high-stakes poker community. In 2009, when Isildur1 first emerged, he and Dwan battled numerous times at some of the largest tables Full Tilt Poker had to offer. HighStakesdb.com estimates that Dwan is up $2,402,039 lifetime on Full Tilt Poker, while Blom is down $2,630,230.
Now, the rivalry is born again, and Full Tilt's representatives couldn't be happier.
"The game of poker is always evolving," Lightman continues. "Through our continual innovations, Full Tilt Poker is proud to have been at the forefront of that evolution. In choosing our Pros we approached the three poker players whose unique and innovative styles have had the most impact on how modern poker is played."
Follow PokerNews on Twitter for up-to-the-minute news.