Best Of The British Isles: Meet Paul Foltyn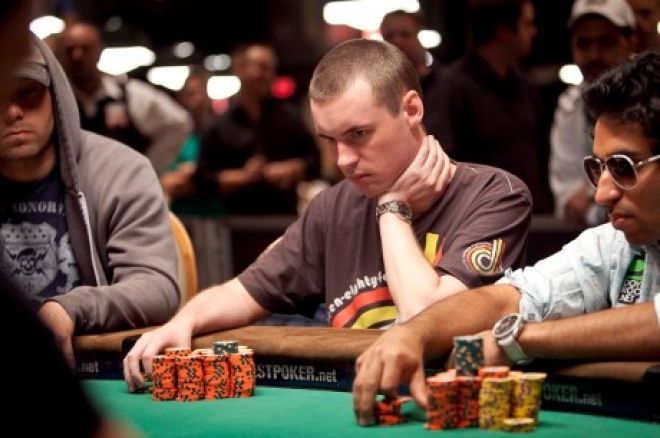 The United Kingdom and Ireland has some of the best poker talent in the world. Not only do we have players who crush the highest stakes — and do so consistently — but we also have scores of players who play poker for a living and "get it quietly" as they say. The Best of the British Isles series is a chance to showcase some of our best poker talent.
One such UK & Ireland player who has been crushing multi-table tournaments for an age is Paul Foltyn. He recently finished fourth in the $10,300 High Roller event at the 2012 World Championship Of Online Poker (WCOOP) for a score of almost $250,000. Here he speaks to UK & Ireland PokerNews about everything poker.
Thanks for taking the time to talk to us Paul. For those players who do not know who you are tell them a little bit about yourself.
My name is Paul Foltyn, Im 28 years old, I was born and still live in Doncaster and most people would know me by either Paolo69 or LEADBOOTS.
How did you the nickname Pab come about? Why Leadboots or Paolo69?
The nickname Pab came about from Sunday league football at one of our presentation evenings. Our manager at the time had a few too many to drink and introduced me on stage for my award as a Portuguese import Pablo Foltino. Pablo stuck for a while during training and at school etc before getting shortened to pab and its remained that ever since. Only really my parents call me Paul or people I'm not that well acquainted with.
As far as "paolo69" I'm not too sure, I created all my poker accounts when I was relatively young and the 69 tag was definitely and indication of my immaturity at the time, lol. If I knew that Id be playing poker for a living I doubt id make the same choice now. I honestly don't remember where "leadboots" came from but was far and away my favourite screename and will be happy to have it back in November when FTP returns :-)
You have probably been asked this a thousand times already, but what is your poker story? How did you get involved in this crazy game?
My poker story is pretty similar to a lot of other people. I was first caught up in the wave of late night poker and started playing with my friends etc. I had always gambled at cards though, playing 3 card brag and shoot with friends for small amounts of money.
Once late night poker was on the go we started playing home games of Texas Hold'em more and more often I then I found out about internet poker. I used to play freerolls and $1 tournaments in all my spare time as well as reading popular literature such as super system etc. That process went on for quite a while and back then we were in the age of dial up internet so the computer was maxed out playing 1 table at a time!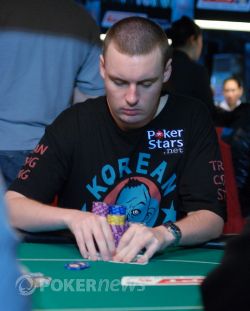 When I went to university I was still playing poker regularly online and doing ok, I was starting to become a winning player marginally but the amounts of money involved were pretty small. I was living on my student overdraft — the same as everyone else — and had a job all through my studies to support myself. It was at my job where I became friends with David Gent who was way ahead of me in terms of his poker progression and was contemplating giving up his full time job to play professionally. I thought he was crazy but after I had finished uni I went travelling for six months and he quit his job during that time. While I was away I won a package for the PCA on PokerStars and that was the start of it really. Once I got back from travelling I started playing online regular and starting winning right away and it kinda snowballed and I never got round to looking for a job.
What made you become a professional poker player? Was there a lightbulb moment when you thought "I could do this for a living?"
I think my lightbulb moment definitely came during my first year in Vegas. I had only been playing for a living for six months and hadn't really decided that it was what I was going to do. It was 2006 and I had won a seat for the WSOP Main Event and went out a little earlier in order to play the $5k 6-max as well. I ended up final tabling and when I received my cheque from that event (Paul finished sixth for $83k - Ed) it definitely felt like I had hit a point of no return. On a side note I was way under-rolled for the $5k at that point and happened to run good and bink at the opportune moment!
What does a typical day look like for you when you are grinding? What time do you start registering for tournaments and when do you stop? How many tables is standard for you?
I try to grind in blocks, usually when some type of online series is on. Say 2-3 weeks at a time where I'm pretty much submerged in poker and little else exits. I wake up around 2pm and would start regging sometime between 4/5pm. Most weekdays I will reg through until 10pm for regular speed tournaments and 12/1am for turbos. Apart from Sundays where the regging starts a little early and goes on later. I try to play most high stakes tournaments across most of the sites and sometimes I over-extend myself and end up with too many tables. I try not to go over 12 but can handle 16 fairly comfortably but anything over that and my brain begins to pack in.
You specialise in MTTs and have won almost $4.3m from them (MBFN). Do you have any particular favourite that you try not to miss? What type of MTT do you prefer (rebuy / turbo etc)?
Haha! The $4.3m number is a little deceptive, pretty sure that's what I've cashed for and unfortunately nowhere near my profit!
Pre-Black Friday there were so many amazing tournaments but now I try not to miss Sundays and the Stars $1k on a Tuesday (Super Tuesday), which provides an opportunity for a huge score on a weekly basis. My favourite type of MTT would probably be anything 6-max, I played a lot of 6 max cash games in my earlier years as a poker player and feel very comfortable shorthanded.
You recently binked your largest ever cash, $245,025, for your fourth place finish in the WCOOP Event #22. Has that settled in yet after you were obviously disappointed about not taking it down. What do you do after a large win like this? Invest? Splash the cash on some luxuries?
Yeh when you final table big events like that and don't win its obviously disappointing and initially the money is completely irrelevant as you are just gutted not to win. The prestige that comes with winning a massive buy in event like that is what everyone wants, the kudos of being champion as well as the cash.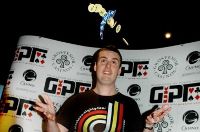 As it was such a big buy in I swapped action with a bunch of friends that were also playing that event and ended up with 58% of myself. With the money I mainly withdrew a chunk and put it into savings and carried on with my normal grind. I don't plan on splurging on anything in particular but I am going to Macau in early November to play the APPT so have treated myself to a business class flight!
Not long before your exit you had


cracked by


, which essentially killed you off. How do you deal with losing such a key hand in a major event? How do you keep your composure as this is something many players struggle with.
That just comes with experience, not a lot phases me at the poker table when I'm in the zone. That hand was obviously devastating, but to get that deep in any tournament you have to have luck on your side so no complaints overall.
Having a good rail must have helped too!
Ha yeh, all the support on Facebook and Twitter etc was awesome and is a nice feeling when so many people wish you good luck etc with no vested financial interest in the outcome.
The WCOOP High Roller was full of superb players. How do you approach a game like that compared to say a standard $109 game on PokerStars. Do you do anything different or just try to treat it as a normal MTT that has more better players in it that usual?
Yeh it was a very tough tournament and obviously had to be in a different mind-set to when playing the Sunday Million for example, which is primarily weak/recreational players. I played a reduced schedule on that Sunday and had the $10k table at full size the whole time as opposed to my normal setup of tiling 12 all the same size. I feel like I was well tuned in to the table dynamics throughout the tournament, much more like I would be in a live event. On the Monday when it restarted I played a couple of other tournaments but for the most part was completely focused on the $10k
Do you have many plans to play any live events in the coming months? Why did you never head to the WSOPE, which is usually a favourite haunt for Brits!
I was definitely weighing up going to the WSOPE but unfortunately I washed my passport over the WCOOP period and completely ruined it, so am bound to the UK for the time being. I am in the process of getting a new one sorted ASAP.
I won a seat to the APPT Macau Main Event at the end of October/start of November so will be heading there to play. There is a two-week festival with a bunch of good side events as well as $13k Asia Championship event so should be a fun trip. After that I'm not really sure, maybe go the Prague for the EPT/WPT/GSOP combo that looks quite enticing.
Although the games are tougher than ever before what are the most common mistakes you see regularly in your games?
Tough question. I'd probably say people not being patient enough when they are short-stacked and shoving too light
What tips or advice would you give to anyone wanting to progress through the MTT stakes in today's game?
It is definitely way tougher to progress through to high stakes MTTs nowadays then when I did it. Bankroll management is key, away from poker as well. Having a group of friends who play the same games as you to regularly discuss strategy with is also important.
Finally, the UK has some amazing MTT players right now. Who would you rank as the cream of the crop? Any up-and-coming players we should look out for
As far as I'm concerned the cream of the crop is Chris Moorman, when we talk about a hand in depth he thinks about the game on a different level to everyone else IMO. As far as up-and-comers go I've got no idea sorry.
So there you have it, now you know a little more about Paul Foltyn. Look out for him at a table near yours soon!
To stay on top of the GPI and other happenings in the poker world, follow us on Twitter and like us on Facebook.