Best Of The British Isles: Deal My Home Game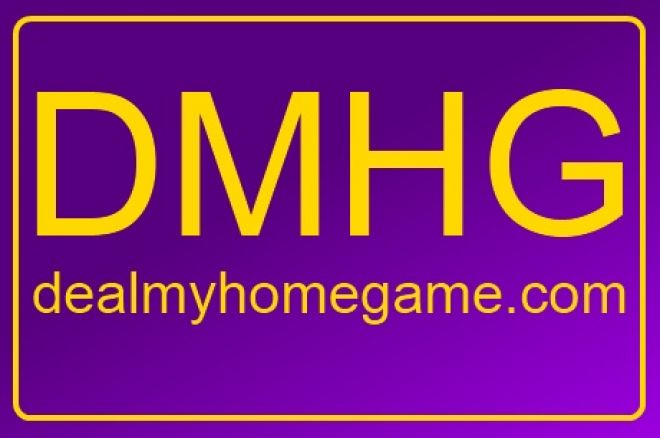 The UK & Ireland PokerNews Best of the British Isles feature has been created to showcase some of the best poker-related talent the UK & Ireland has to offer. We will talk to the big winners and the huge stars, but also those who go about their business quietly, our up-and-coming players or those trying to improve the game of poker.
Our next guest comes under that last part, he has created Deal My Home Game and in this article we will introduce you to his project and give you a sneak-peak of his purpose built software.
Now before I begin I must apologise to Tom Dyer, owner, head honcho, boss, gaffer etc of Deal My Home Game and also of Kruelintent web design because there should be a transcript of an enjoyable interview we held a couple of weeks ago, but my Skype recording software updated to the newest version and lost all of my prior recordings in the process. However, we will soldier on and I will endeavour to inform you about this fantastic new product the best I can.
One of my first experiences of live poker was being invited to a friend-of-a-friend's home game and whilst it was enjoyable — mainly because I chopped it heads-up — the game dragged on for longer than it should because we were all pants at shuffling and dealing. I think out of the eight or so people who were there, precisely none of us could deal with any degree of skill and that took something away from the game.
The problem with dealing cards is if you do not do it on a regular basis then you are going to be pretty poor at it, and the only way to get around that is to practice constantly (not ideal) or head to your local casino and see if the management will allow you to set up a private tournament or cash game (unlikely and still not ideal). Good luck with that last one. But what if you could go online, enter a few details and then have a bevvy of local professional dealers contact you and offer to come to your home and deal your tournament, cash game or even your game of snap. Wouldn't that be pretty cool? This is where Deal My Home Game steps in.
Deal My Home Game was created as a site to connect players and dealers in quick and easy way. It allows dealers to locate work on a private basis near where they live and it gives players the chance to host a home game with a difference, one with a professional dealer at the helm.
When you sign up for a free Deal My Home Game account you have to select whether you are a player or a dealer. As I signed up as a player I will give you the player's eye view. Requesting a dealer is very easy, you just click "New game" in the left-hand menu and you are then greeted with a map from Google Maps and an address form. Fill in your address details, and then click on the map to drop a poker chip where you live! This poker chip acts as a beacon and allows dealers to locate a game that they are willing to travel to.
When a dealer creates an account and enters their details, they tell the system how far they will travel and this places an easy to see area around the dealer, which represents where they are willing to travel to deal. This means you can see in an instant if there are any dealers currently available in your area, how much they charge per hour and other such matters. Once a dealer is interested in being hired by you, you are then put in contact with them and you can discuss the finer points with them personally. It really is a fantastic system. You can see the "dealer area" in this video tutorial here:
Once an agreement has been made between the dealer and yourself, you make a deposit via PayPal that covers the cost of two hours of the dealer's rate and you complete the rest of the transaction with the dealer when he or she arrives at your home. Deal My Home game takes a small commission from the deposit to cover their administration work etc.
The entire site was built from scratch, by Tom himself, and has been designed to be easy to navigate, very simple to use and is adaptive so it displays perfectly whether you view it on your PC, Mac, iPad, or phone meaning you can access the site, create a home game or book a dealer where ever you are. Deal My Home Game is currently in its infancy but there are new dealers registering all of the time, why not check it out yourself and let your favourite casino dealers know about it too!
Should you have any questions or queries about Deal My Home Game you should direct them directly to Tom Dyer personally on info@dealmyhomegame.com or if you are interested in using his web design skills try him on tom.kruelintent@hotmail.co.uk
Get all the latest PokerNews updates on your social media outlets. Follow us on Twitter and like us on Facebook now!