Two New Entries Into UK & Ireland Top 10 Rankings; Rhys Jones and danceofthefdead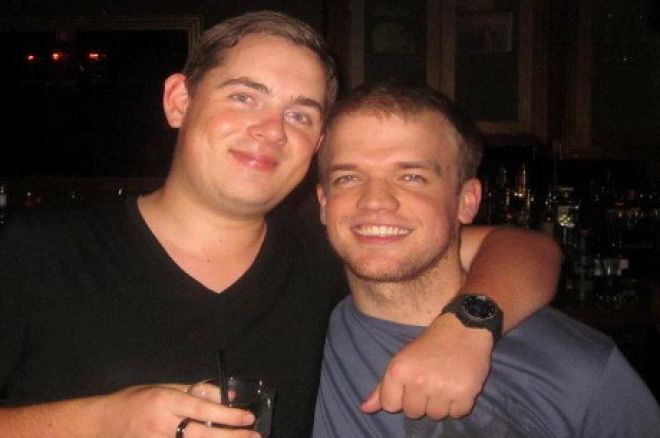 Whilst the top six players in the UK & Ireland poker rankings are in almost the exact same order as they were last week, the leader board now features two brand new names; challengers to Marc "dean23price" Wright's crown.
Coming from nowhere to be ranked the number one player for online poker tournament play in Ireland – according to PocketFives' system – and seventh in the UK & Ireland combined is a player by the name of "danceofthefdead." The Cork-based pro's meteoric rise up the rankings is mainly down to the fact he won the $109 Sunday rebuy on PokerStars that netted him $79,195.76 and boosted his points tally by 660.38! danceofthefdead will almost certainly improve on his ranking next week as he has a sixth place in the $530 WCOOP 2nd Chance 08 tournament that netted him $10,667.50. Keep your eye out for this player.
The other new face in this week's rankings is Rhys "floppinhel" Jones who we were first made aware of by his live sponsor Main Event Travel. In the online arena Jones has been on fire and recently completed his first Triple Crown, meaning he won three qualifying tournaments on three different sites within a seven day time frame.
His first win was for $11,507.30 when he won the popular €100 buy-in €40,000 GTD on PokerStars.fr and he followed that up by winning $12,432 by taking down the $200 buy-in $40,000 Turbo Mega Deep on 888 Poker the same night! Three nights later and he won two tournaments on PartyPoker for a combined $11,634.01. Must be nice. Jones then won a further $8,255.09 again on PokerStars.FR and again in the €100 buy-in €40,000 GTD.
UK & Ireland online poker ranking
| Rank | Name | Points |
| --- | --- | --- |
| 1 | Marc "dean23price" Wright | 5866.13 |
| 2 | Mathew "matfrankland" Frankland | 5661.24 |
| 3 | Ross "RLOG" Loggie | 5362.95 |
| 4 | Phill "Grindation" Mcallister | 5216.74 |
| 5 | Kevin "scarface2911" Howe | 51002.42 |
| 6 | David "davidv1213" Vamplew | 5094.38 |
| 7 | daceofthefdead | 5085.95 |
| 8 | Sam "TheSquid" Grafton | 5033.84 |
| 9 | James "jamerOK" Cawley | 4850.99 |
| 10 | Rhys "floppinhel" Jones | 4840.64 |
As you can see from the above table there are very few points between the players and there are a whole host of players waiting in the wings in positions 11 though to 20 who are just one big score away from joining the elite in the Top 10 spots. Do not forget to tune in next week to discover who has climbed the rankings and who has slipped out of them.
Get all the latest PokerNews updates on your social media outlets. Follow us on Twitter and like us on Facebook today!
Lead image courtesy of Rhys Jones' Facebook pages and a big thanks to PocketFives.com for their ranking system, which was used to compile this article.