The Royal Surrey Cardroom Launch The BIGGER 100

Brian Hurst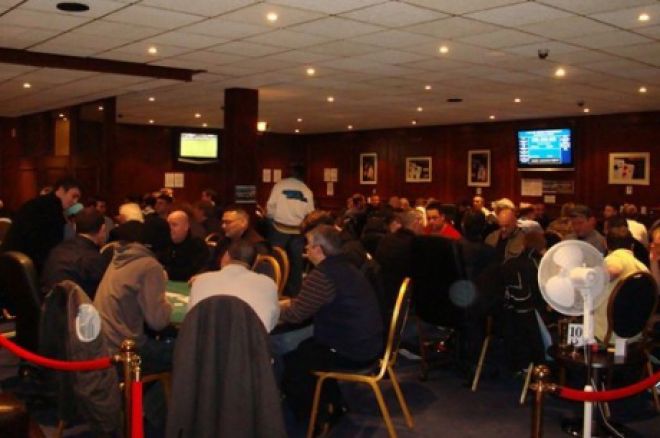 The eyes of the poker world may be fully focussed on the goings on at the 2012 World Series of Poker Europe but not everyone has between €1,000 and €10,000 to spend on entering a live poker tournament. However, there are a whole host of people who will happily stump up £100 (plus £10 registration fee) and the Royal Surrey Cardroom have realised that and created a brand new tournament.
Following on from the success of the 666 tournament, The BIGGER 100 is the new kid on the block at the Royal Surrey Cardroom. This particular event will feature three starting days and boasts a £12,000 guaranteed prize pool, which we full expect to be smashed before registration is closed on Day 1c.
For their £110, players receive a massive stack of 40,000 chips and will play to a 30-minute clock throughout the event. Anyone who busts out before the first break can buy another shot for an additional £100, or they can come back on Day 1b or Day 1c and try all over again!
The BIGGER 100 Schedule
| Date | Time | Notes |
| --- | --- | --- |
| Thu 27 Sept | 20:00 | The BIGGER 100 Day 1a |
| Fri 28 Sept | 20:00 | The BIGGER 100 Day 1b |
| Sat 29 Sept | 19:00 | The BIGGER 100 Day 1c |
| Sun 30 Sept | 16:00 | The BIGGER 100 Day 2 |
Play on each of the three starting days will end when Level 12 has been completed and any players who survive will return to the venue on Sunday and play until a champion is crowned.
If you require any more information then contact Luke Flack on 0208 640 2990 or pop into the club and one of the excellent staff will deal with your query.
Follow PokerNews on Twitter for up-to-the-minute news.