Royal Surrey Cardroom Launch New 666 Tournament!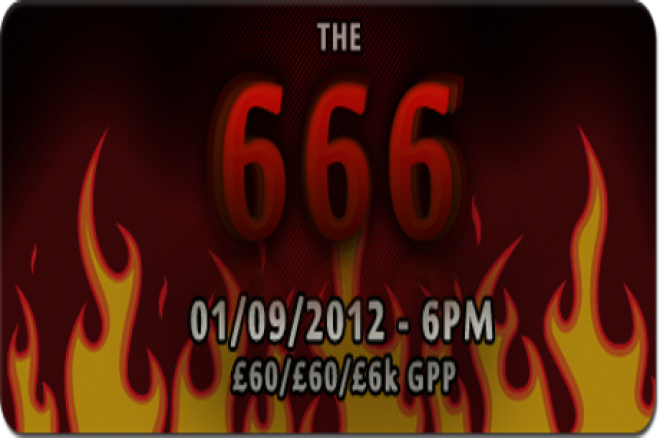 Three sixes are commonly known as the "Sign Of The Beast" but there is nothing ghastly about the new 666 tournament that is set to début at the Royal Surrey Cardroom & Snooker Club on September 1.
Kicking off at 6pm – what other time would you expect from a tournament named The 666? – the tournament commands a £60 buy-in which will buy you 12,000 chips. There is also an optional re-buy or add-on that also costs £60 and yields a further 12,000 ceramic discs. Blinds and antes increase every 25-minutes.
The Royal Surrey Cardroom & Snooker Club have slapped a £6,000 guarantee on The 666, which should easily be met despite the number of entrants being capped at 100. With the player cap being in place we suggest you register for this tournament sooner rather than later to avoid the disappointment of missing out.
It is possible to qualify for this new tournament for free thanks to the poker leagues the club run each month. There is a cash game leader board and a tournament version where the top 10 players in the rankings are awarded a buy-in to a £100 tournament! Cash game players pick up points per 25-minutes they spend at the tables whilst tournament specialists pick up valuable points depending on the tournaments they enter and where the finish in those games. It's great to see loyalty rewarded like this.
If you require more information regarding this new tournament or the wide selection of tournaments and cash games the Royal Surrey Cardroom & Snooker Club run on a regular basis then check out their website or call them on 020 8640 2990 and ask to speak to Luke Flack.