2012 WCOOP Events 1-7: UK & Ireland's Story So Far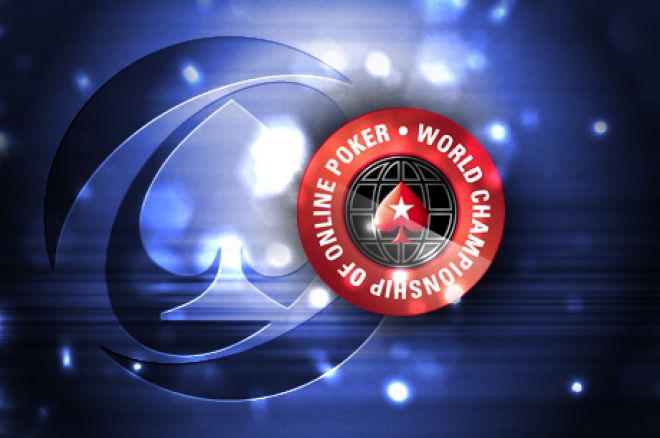 The 2012 PokerStars World Championship Of Online Poker is in full swing with seven events already completed but how are the UK & Ireland boys and girls finding the online festival so far?
We can tell you that up to the end of Event #7, there have been 2,053 entries from the United Kingdom and a further 196 from players who have listed Ireland as their country of residence. UK players have cashed 274 times, reached three final tables and have won $278,746.88. Irish players have made it into the money places 30 times, have one final table to their name and have combined winnings of $40,393.43.
In Event #1, the $215 No Limit Hold'em 6-Max event the best placed UK & Ireland player was "AggsyB" who finished 26/7322 to walk away with $5,857.60; not a bad return at all. The second event of the WCOOP was another $215 buy-in No Limit Hold'em event but this time full ring. A staggering 10,608 players helped to created a $2,121,600 prize pool and it was another case of close but no cigar for one of our own. David "daveyt86" Tompkins finished 9/10608 for a $14,851.20 pay day. Had Tompkins managed to hold on for another three bust outs he would have locked up at least $127,000 as a deal was made with the last six surviving players.
Event #3 saw WCOOPers swap two hole cards for four in the $320 Pot Limit Omaha event. Our best placed player was "Dizzy Blood" who busted out 21/1714 for a score of $2,005.38. Others who made it into the money places include Dublin's "da69kid," "ruby321."
The fourth event was one that favours sit 'n' go specialists, the $320 No Limit Hold'em 6-max Shootout. Geordie Jono "Spyver" Beck managed to progress all of the way to the final table before being eliminated in fourth spot for a $23,328.00 score. Other notable UK & Ireland players who had deep runs included Sam "SamSquid" Grafton, "danceofddread" and John "johne147" Eames.
The first rebuy event took place on Event #5, the $215 buy-in No Limit Hold'em Turbo that more than doubled its $500,000 guarantee! 1,807 re-bought 2,834 times and made 1,111 add-ons creating a massive $1,150,400 prize pool! The best placed UK & Ireland player was "danylaroo2" who finished 26th to pick up $4,371.52 to go with the $40,192 he won just a few weeks ago when he finished sixth in the Sunday Million. Nice run sir!
Five Card Draw is not usually a game you associate with huge prize pools but the $215 buy-in Event #6 created a $108,000 prize pool! The highest-placed player listing the UK or Ireland has his country of residence was Kevin "iacog4" Iacofano who we all know is not a UK by birth. In that case we have to assume "oldfandango" who finished 10 places lower in 27th was the highest ranking of our crew.
Last but not least was Event #7, the $215 buy-in Triple Stud event. "Ryokan" of Ireland had an amazing tournament before busting out in third place, netting himself $12,928.00 in the process. "Bimbostix" of the UK also reached the final table but was eliminated in fifth place for $6,400.00.
Event #8 restarts for its Day 2 in a couple of hours time and a whole host of our players will be taking part. In total 1,574 players entered the $1,050 event and now only 78 remain. These 78 include "beardo1981," "mustbem" and Nicky "Cod Meharly" Evans. Each have locked up over $3,500 but one of them could walk away with a massive $262,936.70! Good luck!
Get all the latest PokerNews updates on your social media outlets. Follow us on Twitter and like us on Facebook today!