Sam Trickett Signs Up As An ISPT Ambassador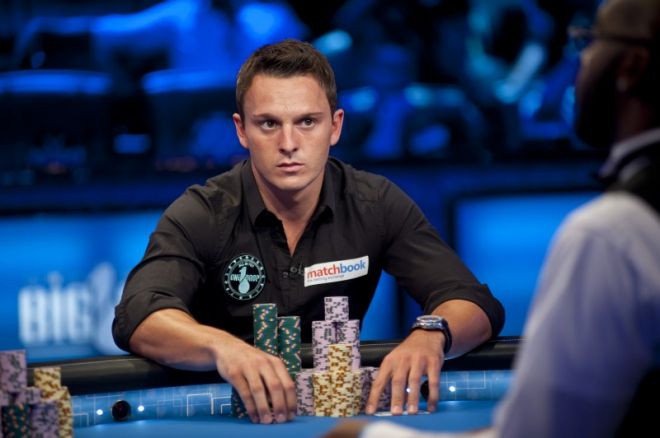 Last month we brought you the news that Michael "The Grinder" Mizrachi had agreed to become an ambassador for the ambitious International Stadiums Poker Tour (ISPT) that is due to run its inaugural tournament at Wembley Stadium, London, in 2013 well it appears he will be joined in his ambassadorial role by one of the United Kingdom's most recognisable players; Sam Trickett.
Trickett is arguably the biggest name in UK & Irish poker thanks to his meteoric rise to the top. Just seven years ago Trickett had dreams and ambitions of becoming a professional football player but his career was cut short by a serious knee injury. Fast forward to present day and Trickett has won over $16,400,000 from live poker tournaments alone and is the most winningest British poker player ever in live poker tournaments. When you add the countless millions he is believed to have won playing the highest stakes cash games in the world it is easy to see why the ISPT were so eager to get him on-board.
According to Poker Channel Europe, Trickett said, "As a poker player, I have to be associated with such an enormous event. Being part of this tournament means being part of the history of poker."
The first-ever ISPT event is due to kick off on May 31, 2013 where a crowd of up to 30,000 players are expected to descend on the home of English football, Wembley Stadium. Here an online poker tournament will take place within the stadium and once the field has been reduced the tournament will switch to a live event that will take place on the actual pitch of the £800 million state-of-the-art stadium.
With Mizrachi and now Trickett pledging their allegiance to the ISPT it really looks like this unbelievable tournament is quickly gathering pace and we cannot wait until 2013 to see this venture really take off.
Get all the latest PokerNews updates on your social media outlets. Follow us on Twitter and like us on Facebook today!