PokerStars Create European Players Council; Martins Adeniya Is On The Panel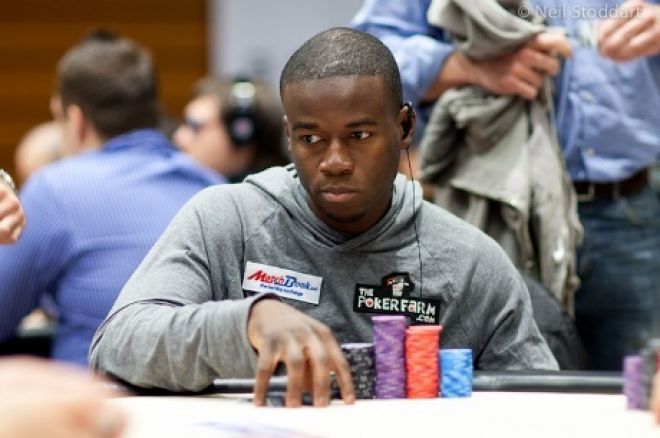 When it comes to poker tournaments the one vital ingredient is the players. Without the players — and happy players at that — there is little point in hosting the tournament in the first place. This should be frightening obvious, yet so many well-established poker tours fail to realise this very fact. 
One tour who has recognised so-called "player power" is PokerStars, the sponsors of the long-running European Poker Tour (EPT). PokerStars and the EPT have always listened to the suggestions of their customers (the players) and have implemented a number of changes to their live and online products based on these suggestions. Now they have taken it one step further and created the European Players Council (EPC), of which the British pro Martins Adeniya has been selected to be part of.
The EPC will have their first meeting just before the upcoming EPT Barcelona, which is the first stop on the Season 9 calendar, and will have frequent meetings thereafter to ensure the players are being kept in the loop with potential changes and to ensure the EPT stays the premier poker tour. The players who have been chosen for EPC duty are as follows:
| Name | Region |
| --- | --- |
| Arnaud Mattern | France |
| Luca Pagano | Italy |
| Alex Kravchenko | CIS |
| Eugene Katchalov | Northern America / Eastern Europe |
| Ana Marquez | Spain |
| Dominik Nitsche | Germany |
| Xuan Liu | Northern America |
| Martins Adeniya | United Kingdom |
| Martin Jacobson | Nordics / Scandinavia |
As you can see from the table above, five of the eight players who make up the council are Team PokerStars Pros, something that a few people have questioned. Whilst I hear their fears, the Team Pros are strong enough characters to stand up and speak out if they believe changes need to be made and they are also vastly experienced online and live players who have been part of the EPT for a number of years so the fact they are sponsored by PokerStars should not really come into matters. I for one trust them all to perform a duty that will always have the interest of their fellow players in mind.
What exactly will this council be doing we can hear you ask. This is what PokerStars' Live Poker Specialist Neil Johnson had to say about the newly formed EPC.
While focussing on the EPT, this council will also be utilised to discuss all of our live events, tours and endeavours throughout Europe, as well as structures, payouts, rules and more.
Although primarily a cash game specialist, Adeniya is a very talented tournament player too. He is a regular in the biggest tournaments around Europe and has a number of deep runs in EPT under his belt. His best EPT results to date were a 15th place at EPT Snowfest and a seventh place finish at EPT London. 
Get all the latest PokerNews updates on your social media outlets. Follow us on Twitter and like us on Facebook today!