Marc "dean23price" Wright Takes Over Number One Online Ranking Spot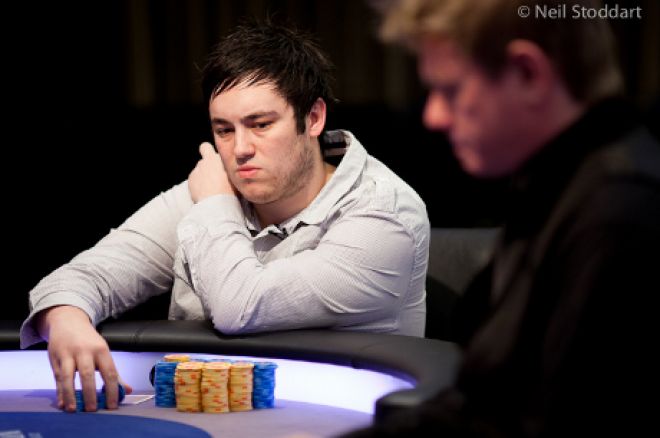 We gave last week's online tournament rankings a miss last week after it appeared something had gone awry with the ranking system as there was a new number one – and by quite a margin – along with three new comers to the UK & Ireland Top 10.
Upon further investigation it became apparent that PocketFives (the site that compiles the rankings) had made a slight alteration to the way it ranks players but the slight alteration had caused huge changes across the globe. Previously, players would only be able to count their 24 best cashes on any one site but now they are allowed to count 40. This is because many players felt their ranking was being held back by the fact they were loyal to one site.
One player who has benefited from this change is Marc "dean23price" Wright who has flown to the top of the leader boards and now boasts a lead of almost 500 points over his nearest rival Mathew "matfrankland" Frankland. Wright may be one of poker's more controversial characters but there is no doubt that the Cornwall-based pro is a talented individual who logs immense volume.
On any given day Wright can be found grinding out dozens of tournaments on PokerStars where he plays basically any tournament with a $5-$1,000 buy-in. In the past sevens days Wright cashed a staggering 68 times; giving some indication to the volume the youngster plays. The highlight of his week was a runner-up finish in the $109 rebuy ($40,000 guaranteed) that netted him $7,843.00. With this new system in place Price has seen his worldwide ranking increase to eighth, can he push into the top 5?
Wright's closest rival is the aforementioned Frankland who had a very near miss this Sunday. With around $89,000 available for the win in the PokerStars Sunday Warm-Up, Frankland went and busted out in 14th place for just shy of $2,700. Frankland's biggest score of the past week topped the scales at $4,187.52, which he was awarded for winning the $55 1R1A $10,000 Guaranteed on PokerStars.
New arrivals in the top 10 are Phill "Grindation" Mcallister (6th), James "jamerOK" Cawley (7th) and the Team PokerStars Pro Jude "j.thaddeus" Aiinsworth (9th).
Player Rankings for United Kingdom
| Rank | Name | Leader Board Points |
| --- | --- | --- |
| 1 | Marc "dean23price" Wright | 6361.94 |
| 2 | Mat "matfrankland" Frankland | 5884.17 |
| 3 | Ross "RLOG" Loggie | 5656.71 |
| 4 | Kevin "scarface2911" Howe | 5507.14 |
| 5 | Chris "NigDawG" Brammer | 5291.55 |
| 6 | Phill "Grindation" Mcallister | 5204.16 |
| 7 | James "jamerOK" Cawley | 5192.89 |
| 8 | Billy "BillyChat" Chattaway | 5175.78 |
| 9 | Jude "j.thaddeus" Ainsworth | 5143.22 |
| 10 | Chris "moorman1" Moorman | 4951.28 |
Get all the latest PokerNews updates on your social media outlets. Follow us on Twitter and like us on Facebook today!