Get Involved The Bigger And Better Fox Poker Club Main Event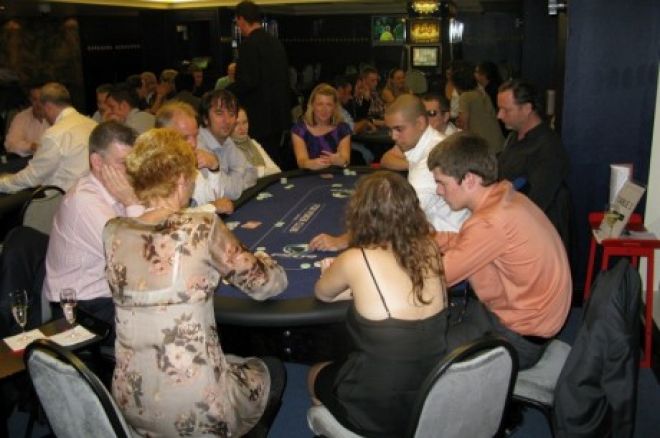 This weekend sees the Fox Poker Club Main Event take place and it is the first one to sport the new £435 buy-in. The Fox Poker Club management have not only increased the buy-in to make it more exclusive but have also bolstered the guarantee to an impressive £25,000.
Day 1 of this month's Fox Poker Club Main Event kicks off at 14:00 on Saturday 11 August, with Day 2 starting at the same time on Sunday 12 August. For their £435 players will be treated to 25,000 chips, a 45-minute clock and one of the best atmosphere's in a European poker room. Re-entry is also permitted – for the first six levels – which incidentally is when late registration ends.
If you do not feel 25,000 chips are enough to start with then you could always purchase an additional 2,500 via the £10 Optional Dealer Bonus that is available.
So if you fancy some mid-stakes action in a quality venue with first-rate staff then head down to the Fox Poker Club this weekend for the new £25,000 guaranteed Fox Poker Club Main Event. You can either register at the club or via telephone on 0207 494 3020.
The Fox Poker Club has always been one of the best poker venues in the capital but they have really started to push the boat out and strive for the number one spot not only in London but throughout the UK. Their selection of tournaments is, frankly, superb and they have recently lowered their rake caps in cash game and offer progressive high hand jackpots.
To stay up to date with the latest developments in the PokerStars / Full Tilt acquisition be sure to follow us on Twitter and like us on Facebook.