Full Tilt Poker Attorney Jeff Ifrah Discusses PokerStars' Purchase of FTP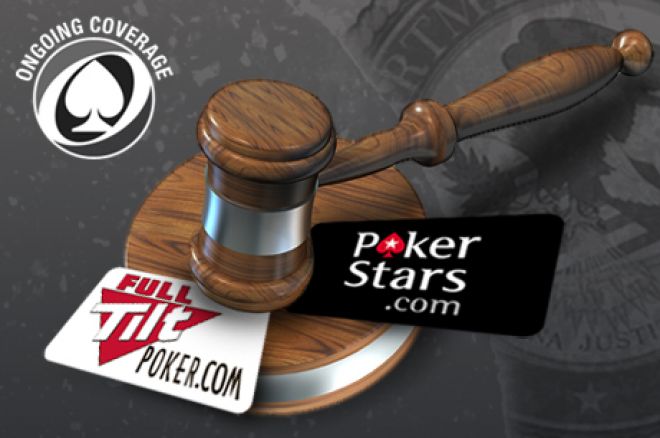 Jeff Ifrah, one of the lawyers retained by Full Tilt Poker after Black Friday, has been deeply involved in FTP's legal woes over the months, including the defunct deal with Groupe Bernard Tapie as well as helping to facilitate the bailout by PokerStars. PokerNews talked with Ifrah shortly after news broke that a deal had been finalized.
Rumors have circulated for the past week that a deal was solidified. Is it safe to say there was credibility to these rumors and that a deal has been in place?
I think that's generally correct. Just like with any deal, there's paperwork, and just like any deal there's a lot of signatures. I think the deal was consummated on Monday, but the judge didn't assign the paperwork until today.
There has been speculation that PokerStars came in and sabotaged the deal that was being negotiated between Groupe Bernard Tapie and Full Tilt Poker. Is there any truth to that?
PokerStars came to the table after the Tapie deal was terminated by the Department of Justice. It's kind of hard for me to understand or appreciate the word sabotage because without PokerStars having come to the table, I can assure you that players would not be seeing repayment as quickly as they're going to be seeing it in the future.
According to the PokerStars press release, worldwide players will be paid back within 90 days, while U.S. players will have to go through the Department of Justice. Can you talk a little bit about that?
Basically what will happen is that Stars will deposit money with the Department of Justice, and that money will form the basis for reimbursement of U.S. players. So, under this agreement, there's $547 million that PokerStars is bringing to the table, and a portion of that money will be set aside for the repayment fund. It will be an amount that will be more than sufficient to cover the $150 million quoted figure that is owed to U.S. players.
How that process will work is something that we don't have any insight into right now outside of the procedures that are obviously publicly available, but as a procedure becomes more clear, more crystalized, obviously we're going to try to make sure that players and customers become aware of it works. We'll continue to try to get that information out.
Ray Bitar recently surrendered himself to authorities. Likewise, we understand that fellow Black Friday defendant Nelson Burtnick is on a plane back to the United States to do the same. Were either of their returns and subsequent surrender a condition of this deal?
No. The Department of Justice does not make civil deals contingent upon resolutions of criminal cases. I know there's been a lot of speculation, and I know it's not totally illogical to assume there's a connection, but in fact it's very important that civil and criminal branches are kept separate at all costs. You could imagine the type of leverage that a civil attorney at the DOJ could have if he or she was able to bring a criminal prosecutor from down the hall into a meeting at any given moment. The line of demarcation between civil and criminal infractions are very clear, and they don't mix.
It'd be unheard of and somewhat unethical and unprofessional for courts of a civil deal to require, as a component, that a defendant in another case come back to the United States. The short answer is that's not what happened, but I've seen some of that discussion and speculation, but that's not the way it works. I understand the speculation on that because it sounds logical, though there are other reasonable explanations including the fact that as the deal comes to an end, the work to be done over in Dublin obviously comes to an end. It's at that point I think Ray, and Nelson obviously, I think at that point it becomes very clear that it's time for Ray to take care of their criminal issues, and that's why he came back when he did.
What sort of ramifications will this deal have on defendants like Howard Lederer, Chris Ferguson and Rafe Furst?
On the civil side, this deal doesn't affect the individual defendants obviously, but in terms of what impact it will have, from a technical legal standpoint it really shouldn't have any impact. The charges against the individuals on the civil case are different than what was just resolved today. What was resolved today was the civil forfeiture charges against the corporate defendants, and what remains open are fraud charges against individuals. So there really are different charges.
Get all the latest PokerNews updates on your social media outlets. Follow us on Twitter and like us on Facebook now!