Could Betfair Poker Be Returning To Their Old Software?

Brian Hurst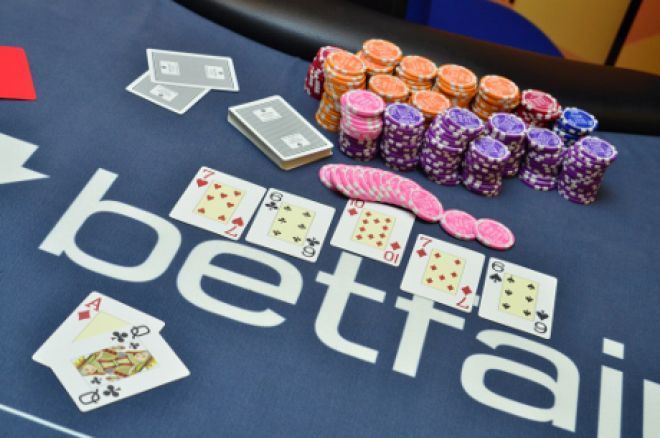 In July 2010, Betfair Poker decided to close down their standalone software and join the Ongame Network but could they be uprooting and moving to another network or even returning to their old software after just two years?
When Betfair Poker switched to the Ongame Network the Betfair Sportsbook management team said was to give Betfair Poker customers more game variety, more liquidity and better software features. The move was met with mixed responses; some players were happy with the increased game choice, bigger and better tournaments etc but there was a large section of customers who preferred the old client and the community spirit that the smaller player pool created.
Although I was not a regular on the old Betfair Poker site, I did occasionally play there and I have had a Betfair account since 2006. Once every month or two a customer service representative from Betfair phones me on my mobile, asks me how I am finding various Betfair products and, more often than not, drops $50 into my account so I can try out the poker client.
On Tuesday afternoon I received a call from a London-based number and I knew instantly it was someone from Betfair. Instead of talking about poker he was asking me about horse racing as I had tried my arm at laying horses, won a bit, lost two big races and quit. The representative let me know about Betfair's refer-a-fried scheme and then asked why I had not played on the poker side of things for a while.
I explained that I simply prefer to play elsewhere as other software meets my needs better, which is when he came out and told me that in October or November Betfair Poker will be seeing major changes, possibly a new network altogether.
Now, Ongame spent a small fortune developing the P5 Software that is being used by all their skins so I seriously doubt they will be making sweeping changes to it, especially as they have shown an unwillingness to add features to it in the past. But where could Betfair Poker be heading?
The options I can think of from the top of my head are:
Switch to iPoker: I just cannot see this happening at all. The iPoker Network is currently going through big changes in an attempt to bring in recreational players and although Betfair Poker would be able to meet the new requirements with ease, I just cannot see this move happening.
Switch to PartyPoker: The bwin/Party merger happened an age ago yet bwin are still part of the Ongame Network. The poker community are still wondering when bwin customers will swap over to the Party software but there has been no official word from either camp. It is thought that bwin UK customers make up around half of the traffic at Ongame so them leaving could have a dramatic effect on liquidity. Could Betfair Poker jump ship with bwin?
Betfair Buy Ongame: The Shuffle Master deal fell through and apparently Zynga are not interested in buying the Ongame Network but could Betfair purchase it? The Ongame Network is available for around €19.5m which is certainly a sum Betfair could come up with and doing so would give them complete control and freedom to develop the software further and add new, innovative features.
Betfair Switch to their old software: I know 100% that Betfair still own the old software, which they bought from Poker Champs years ago. Moving here would see traffic drop significantly but that is what would happen if bwin left the network anyway and moving to their old software would mean Betfair would have complete control over any decisions that needed to be made, unlike if the Ongame Network finds a new owner.
The Rep Simply Got It Wrong: This is also a very valid point and possibly the most accurate. Why would a representative know about any potential move until it was in the pipeline and ready to go? Why would he divulge information such as this? A friend of mine used to do some freelance work for Betfair and when the Ongame switch was taking place he was unable to find anything out as everyone in the know at Betfair had signed non-disclosure agreements.
Whatever the future has in store for Betfair Poker you can be sure to find out here first. Make sure you follow PokerNews on Twitter and like us on Facebook to ensure you are kept up-to-date with all the latest news from the poker world. Or if Sports Betting or Daily Fantasy Sports is your thing than please visit BookieSmash - The UKs #1 betting tips and online betting sites resource or FantasyWired - DFS at its finest.