Catching Up With Steven King: European Short-Handed Poker Champion

Brian Hurst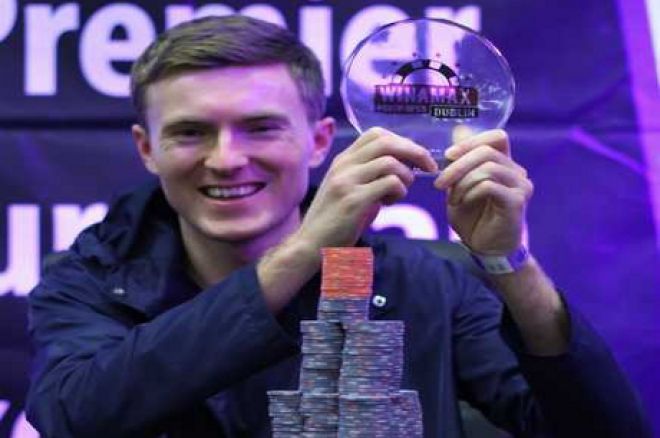 Last year UK player Steven King defeated 656 other players to take down the European Short-Handed Poker Championships in Dublin. The Liverpudlian took down a first prize of €63,000 in one of the few six max main events in the UK & Ireland.
We caught up with him ahead of this year's event to discuss his views on six max events.
You don't see many six max events, what made you decide to play this event last year?
It was well promoted online so I had a look into it and it seemed like a good value event with a great structure in a place I enjoy going back to (Dublin).
Did you play much six max online before the event?
I have lots of experience playing six handed cash games online but had never seen it spread live as a cash game or tournament.
What was the six max dynamic like live compared to six max online? Was it as aggressive as online?
Similar in some ways, not so much in others. People weren't afraid to play pots, which can put you in some tricky spots with deep stacks. Throw in a couple of audacious plays & a few suicide bluffs, the chips can flow very freely around the tables at times.
Did you expect a soft field because despite being in Ireland, most of the players who travel to this event are French?
Yes, but you will find fields like this all over. Once you step down a couple of notches from the big buy-in stuff, there are great value fields everywhere you look. 
What was the atmosphere at this event like?
The atmosphere was brilliant, loads of friendly people around enjoying the event. If you bust a tourney, you can find all kinds in the cash game area or head to the bar where you'll find people an endless supply of faces to drown your sorrow with.
Knowing what you know about the event now, what strategy advice would you give someone looking to play a live six max event?
Be patient, positionally aware and willing to adjust to different table types. Keep a close eye on your own image and how it is perceived around the table, whilst building up a picture of the players around you.
Are you coming back to defend your title?
Of course, D4 events always put on a great tournament and people should support organisers who care about the players that attend their events.
The European Short-Handed Poker Championships is a €550 re-entry six max main event, taking place between September 26-30 at the Regency Hotel in Dublin. Over 400 players from France have already registered, and there are six max side events and cash games available too. For more information go to http://www.euroshorthandedpoker.com/English/.
Get all the latest PokerNews updates on your social media outlets. Follow us on Twitter and like us on Facebook today!