PokerStars Acquires Full Tilt Poker Assets; Players To Be Refunded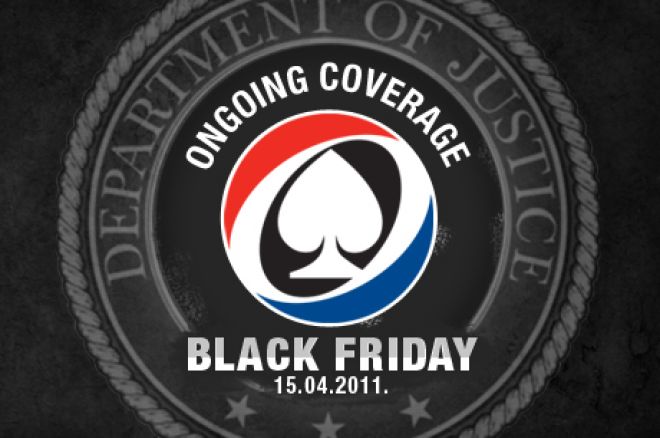 After months of negotiations with the U.S. Department of Justice, PokerStars has completed the purchase of Full Tilt Poker.
On Tuesday, the U.S. Attorney's office approved a deal allowing Full Tilt Poker to forfeit all of its assets to PokerStars. In return, PokerStars will forfeit $547 million to the U.S. government over the next three years. Once the transfer of assets is finalized, PokerStars will make available all outstanding balances owing to all non-U.S. customers of Full Tilt Poker — an amount totaling $184 million — within 90 days. U.S. players, owed approximately $150 million, will be refunded separately. PokerNews will have more on that as it becomes available.
PokerStars' acquisition of the forfeited Full Tilt assets will be complete upon the U.S. Government's receipt of a $225 million payment from PokerStars. The payment must be made within six days of the entrance of today's settlement.
"We are pleased to announce these settlements by Full Tilt Poker and PokerStars, which allow us to quickly get significant compensation into the victim players' hands," said Preet Bharara, the United States Attorney for the Southern District of New York in a press release. "Today's settlements demonstrate that if you engage in conduct that violates the laws of the United States, as we alleged in this case, then even if you are doing so from across the ocean, you will have to answer for that conduct and turn over your ill-gotten gains."
Full Tilt Poker has issued a statement which can be found at diamondflushpoker.com. Here's an excerpt:
Full Tilt Poker apologizes to all of its customers who endured a long and difficult period wondering whether this day would ever come. Full Tilt Poker expresses its appreciation to its loyal employees whose hard work over the last 15 months preserved the value of the Full Tilt Poker assets so a deal like this could be possible, and to PokerStars and the United States Department of Justice for their efforts in bringing about this resolution.
According to a press release issued by PokerStars, the company plans to re-launch Full Tilt Poker in most markets as a separate brand, following the appointment of a "new, independent management team." Full Tilt Poker's headquarters will remain in Dublin, but regulatory oversight will be transferred to the Isle of Man.
Lee Jones, Head of Home Games at PokerStars, says the company is not planning to seek a license to operate Full Tilt in France, Italy, Spain, Denmark, Belgium and Estonia. "Full Tilt players in these countries will be able to play on PokerStars," Jones said in a thread at TwoPlusTwo.com.
PokerStars added in Monday's announcement that the agreement allows the company to operate real-money online poker in the U.S., under both PokerStars and Full Tilt Poker brands, once the activity is legalized at a state or federal level and PokerStars receives the proper licenses.
"We are delighted we have been able to put this matter behind us, and also secured our ability to operate in the United States of America whenever the regulations allow," said Mark Scheinberg, Chairman of the Board of PokerStars. "This outcome demonstrates our continuing global leadership of the online poker industry, and our commitment to working with governments and regulators to ensure the highest standards of protection for players.
"Acquiring certain assets of Full Tilt Poker strengthens PokerStars, brings welcome relief to Full Tilt Poker players who have been waiting over 12 months for repayment of their money, and benefits the entire poker community. Full Tilt Poker's customers outside the U.S. can soon look forward to accessing their accounts and playing on the re-launched site, confident that they are supported by PokerStars' history of integrity and our track record of delivering high-quality and secure online poker."
Under the terms of the deal between PokerStars and the Department of Justice, PokerStars founder Isai Scheinberg, who is presently under indictment in a related criminal case, will be forced out of his role with the company within 45 days. Scheinberg was one of the 11 men indicted by the DOJ on April 15, 2011, for his involvement in illegal gambling activities in the U.S.
UPDATED 10:15 a.m. PDT: The Poker Players Alliance released a statement regarding the settlement with the U.S. Department of Justice.
"Thanks to PokerStars, the PPA expects that tens of thousands of innocent American poker players will now have access to more than $150 million that has been kept from them for over 14 months. We applaud that the parties made a process for the restitution of the players a central component of the agreement, and appreciate the government's commitment to the fair treatment of the players.

"The government has not yet released the precise details on how reimbursements will occur. It is the PPA's position that the government must take all steps necessary to ensure the process for the players to recover their full funds is not unduly burdensome. PPA's legal team will remain fully involved as the 'voice of the player' to ensure our members are heard throughout this process. As we learn more, the PPA will quickly gather and distribute information on the reimbursement process to our members.

"At the same time, let's remember that Americans still remain unable to play poker with safe and secure online sites based in the U.S. – a freedom and consumer protection they should not be denied. The PPA and its members continue to urge Congress to quickly enact thoughtful legislation to create a licensed and regulated U.S. online poker market that restores Americans' freedom to enjoy a game of poker from their home computer."
We'll have more on this story as it develops. For news, updates, and more follow PokerNews on Twitter and Facebook.