PartyPoker Remove High Stakes Cash Games In Unprecedented Step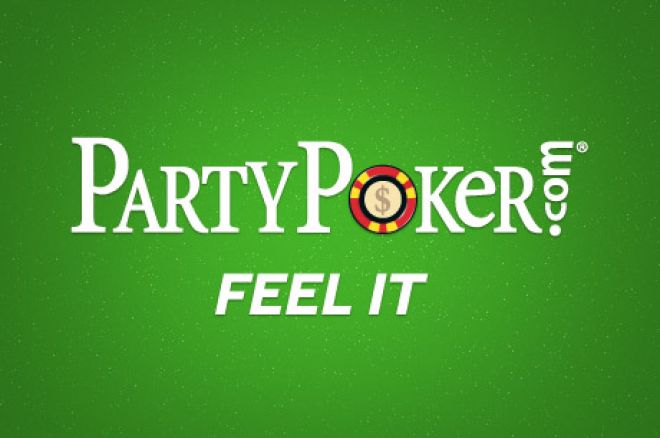 PartyPoker have removed all high stakes cash games from their poker client with immediate effect.
News started to filter down yesterday regarding PartyPoker and their high stakes cash game offering; or lack of it. Online poker site often remove certain tables or prevent tournaments from running when they are about to perform a system reboot or other planned maintenance to their network but it appears that this is not the case for PartyPoker.
With immediate effect all No Limit and Pot Limit games with blinds of $10/$20 or higher and Fixed Limit Games $50/$100 or higher have been removed from the lobby and it seems like they will not be making a return.
The news spread like wildfire on the Two Plus Two forums and one well-respected member, teddyFBI, posted an email that he had receive from the PartyPoker customer service team.
We have removed some of our super high stake games, this decision has been taken to make improvements to our poker ecology and in our players best interests.

We will still offer high stake games at NL1000 PLO1000 and FL 6000.

We believe this change will improve the action at our tables and is in the best interest of the poker room as a whole. The change will remain in place for the foreseeable future

Please let us know if you need help with anything.

Best Regards,
The reaction to this move has been mixed at best but it is not the first time an online poker site has made sweeping changes in an attempt to keep the majority of the games in good health and supplied with weaker players.
In the past couple of years the entire Ongame Network introduced a system called Essence where players are assigned a hidden points value based on their win rate and who they win their money from. Depending on a player's hidden points value one player may earn more loyalty points than the other in an attempt to keep the weaker players in the game longer.
Other measure employed by a number of sites include switching rake systems, limiting the number of tables a player can sit at, sweeping changes to VIP schemes, banning rakeback and requiring a player to request to sit at specific stakes.
Whilst this step may seem quite drastic, that is often the case when someone steps forward and makes an unprecedented move. We are certain this is not something the PartyPoker management team dreamt up over their morning coffee and there will be some legitimate reasons - backed up with statistics - to prove this is good for the majority of the player base. We are also just as positive that this same management team would be big enough to reintroduce the games at a later date.
What many poker players fail to realise is that in poker the flow of money goes upwards. Nano-stakes players move up to micro-stakes when then lose to low-stakes, who then lose to mid-stakes and so on. Obviously it is not as clear cut as this but it does give you some idea. By not having huge games running there will be less money extracted from the poker economy and that benefits everyone in it. Whether this move has the desired effect remains to be seen but I think we have to give it a chance at least.
Did you play $10/$20 regularly on PartyPoker? What are your plans now? Will you move down in stakes or will you simply switch sites? We would love to hear from you.
Get all the latest PokerNews updates on your social media outlets. Follow us on Twitter and like us on Facebook now!