Koddzilla The Clown And Sideshow Babis Offer To Back Five Players Into Nottingham Live II

Adam ''snoopy'' Goulding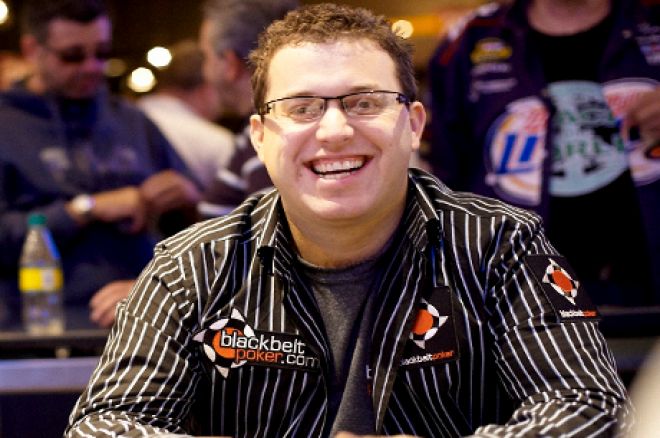 If you've ever wondered what it's like to be a sponsored player, then now's your chance as Black Belt Sam 'Koddzilla' Razavi is offering five lucky players the unique chance to play the upcoming Nottingham Live for free!
Yes, Kodzilla's Carps are back, bigger and fishier than ever, and once again Sam will be sending a team of sea life to Dusk Till Dawn shores to compete for the illustrious title.
This time around, he's upping the ante with more value than an Asda summer sale. If a Carp makes the final, they'll receive free entry into the $250+25 Samurai, but if they win the tournament, they'll earn themselves a trip to Vegas next year worth £2,000!
All Carps will play on a 50-50 deal with Sam's half going to Cancer Research, but of course there's a catch… all backed players must play the event dressed as a clown.
For the first time ever, it's 50-50 without make-up, but with make-up… if you can work that one out.
Koddzilla the Clown isn't alone in his adventure as he's being flanked by the mysterious but wonderful Sideshow Babis, a good friend of Sam's who has kindly agreed to sponsor Black Belt Poker players alongside his fellow entertainer.
"People often say I'm always clowning around," joked Sam, "so why not prove them right at Nottingham Live? Along with Sideshow Babis and my five Carps, the Gilly Clowns will be ready to ambush DTD and fill those deep pockets. There have been quite a few clowns in poker who have won a prestigious event - hopefully we can keep that trend going.
"Babis and I were at the World Series of Poker this year and were thinking about how great it would be if we could fly someone over to enjoy the whole Vegas experience. And if they win Nottingham Live, we don't mind paying up as it means a chunk of money will also be going to Cancer Research."
The Nottingham Live is a $200+20 No Limit Hold'em freezeout with a deep structure, added value, and a $75,000 guaranteed prize pool. Bounties already confirmed include Marty Smyth, Richard Ashby, Neil Channing and all reigning Black Belt Live Champions.
Registration is available exclusively via the Black Belt Poker online cardroom in Scheduled > Black Belt Tournaments > Day 1A/B Nottingham Live 2012.
Last year, Patrick Scott was the sole Carp to make the money when he finished 52nd whilst dressed as a giant yellow chicken. He donated his entire $200 winnings to Cancer Research. Winner winner chicken dinner!
If you would like to be a Kodzilla Carp and play Nottingham Live as a backed player, then please submit your request to snoopy@blackbeltpoker.com before Friday, August 3. The five Carps will be drawn from a (clown) hat and announced on Sunday, August 5.
Get all the latest PokerNews updates on your social media outlets. Follow us on Twitter and like us on Facebook now!