Kevin "Scarface2911" Howe Challenging For The Number One Spot In The Online Rankings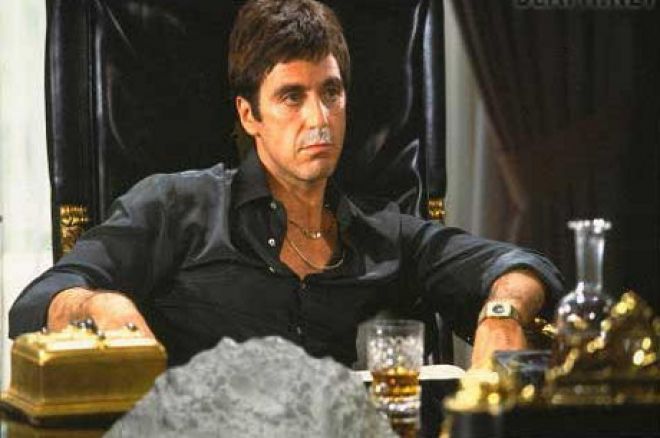 It was another relatively slow week for the majority of those ranked in the top 10 United Kingdom & Ireland leader boards (according to PocketFives.com) but one man has flown up the standings and now find himself in third place, Kevin "scarface2911" Howe.
The Scotsman is one of the most consistent performers at the virtual felt and if he carries on at the rate he is currently then it surely will not be long until he claims the number one spot for himself. Last week he was ranked sixth in the UK & Ireland but he is now in third place after a great week in online tournaments. Howe has a couple of dozen cashes including four outright wins during the last seven days and he now finds himself just a few points away from Ross "RLOG" Loggie and Chris "NigDawG" Brammer at the top of the standings.
Another player who is within striking distance of the top spot is Marc "dean23price" Wright who is less than 100 points away from that number one spot and with the volume Price usually puts in those 100 points will be easy to come by! But our money is on Billy "BillyChat" Chattaway to make a late surge but only if he can cash for over $30,000 in a tournament, something that he has so far failed to do despite his lofty ranking in the UK & Ireland and the world.
Amazingly Chattaway's largest score is $27,122.42 yet he still manages to find himself in the top 10 rankings week in week out. If he can break the $30,000 barrier then we are sure it would open the floodgates and he would mount a charge up the ranks.
As for the rest of the top 10 there has been little change but we expect there to be some big shifts in the coming week as the players return from their World Series of Poker exploits and start to rebuild their battered bankrolls!
| Rank | Name | Points |
| --- | --- | --- |
| 1 | Chris "NigDawG"Brammer | 5719.87 |
| 2 | RLOG | 5704.51 |
| 3 | Kevin "scarface2911" Howe | 5665.12 |
| 4 | Marc "dean23price" Wright | 5624.72 |
| 5 | Mathew "matfrankland" Frankland | 5561.19 |
| 6 | Billy "BillyChat" Chattaway | 5413.85 |
| 7 | Toby "810ofclubs" Lewis | 5135.05 |
| 8 | Paul "badpab2" Foltyn | 5134.09 |
| 9 | Chris "moorman1" Moorman | 5078.44 |
| 10 | Jono "EMSGAWA9" Crute | 5,063.05 |
Get all the latest PokerNews updates on your social media outlets. Follow us on Twitter and like us on Facebook now!