Dusk Till Dawn €200,000 Grand Prix Starts Tomorrow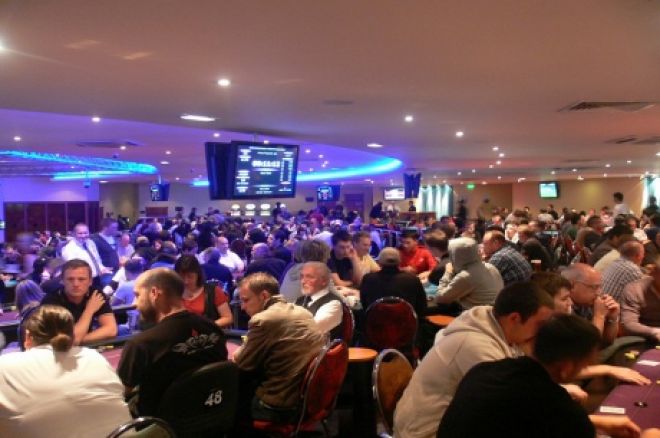 One of the most eagerly anticipated live poker tournaments of the year kicks off tomorrow evening at the Dusk Till Dawn (DTD) poker club in Nottingham; the €200,000 guaranteed Grand Prix.
This particular tournament costs just £100 to enter, which means the club has to attracted around 2,000 players otherwise they will potentially face a sizeable overlay. If you are wondering how DTD are going to fit a couple of thousand players into there club when their own website states they can "only" accommodate 450 players. Simple. Run seven starting days!
Each of the seven starting days take place at 17:00 between Saturday 21 July through to Friday 27 July and each are being played to the DTD's tried and tested +1RE format. This means that players can re-enter on the same day they bust out of once (if registration is still open) and they can also re-enter on any of the following Day 1s. If players choose to re-enter on a different Day 1 and they are eliminated in during it, they can also re-enter on that day too providing registration is open. This means - if you so wished - you could buy into the Grand Prix 14 times in an attempt to make Day 2 but if you busted out 13 times before Day 2 then we would suggest finding a new hobby!
The last time this superb tournament ran it attracted a massive field of 2,324, amongst them some of the UK's best-known poker players. They were all outlasted by James Clarke who defeated David Amos heads-up to get his hands on the €21,913.13 first place prize. Will it be you who we are writing about this time around?
Get all the latest PokerNews updates on your social media outlets. Follow us on Twitter and like us on Facebook now!