UK & Ireland Poker Rankings: Brammer Clinging To Top Spot As RLOG Climbs And Bonified Returns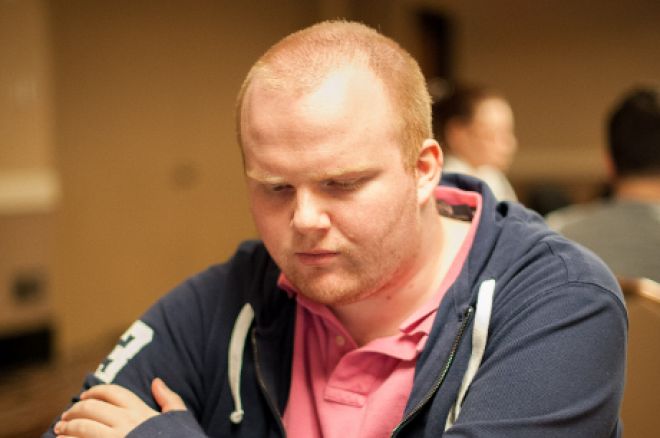 With the 2012 World Series of Poker being in full swing and all the excitement that it brings, it is easy to forget that not every tournament specialist is in Las Vegas; some are still on home soil taking advantage of the softer fields.
Still out in front is Chris "NigDawG" Brammer but for how long is anyone's guess. Without a cash since May 27 (thanks to being at thw WSOP), Brammer's points total continues to fall and will carry on its downward spiral until he returns to Blighty and gets back on the grind. We predict Brammer will not be number one next week due to RLOG putting in the volume and hitting a number of large scores.
RLOG's largest recent score topped the scales at $30,538 which he was awarded for finishing second in the PartyPoker $200,000 Guaranteed. His most notable other score was for $6,559.65, his prize for winning the $33 rebuy $12,000 Guaranteed event. These two large score coupled with the fact he cashed in a handful of other tournaments mean the man from Edinburgh is now only 50.07 points away from claiming the number one spot in the rankings.
Another player who is taking full advantage of being at home is Marc "dean23price" Wright who has climbed up to fourth place in the standings. Wright seems to play anything from $3 rebuys up to the $1,000 Super Tuesday and it has been paying off recently. His biggest scores of the last week include $24,688.05 for a runner-up finish in the PokerStars Supersonic and a $4,208.75 cash haul for a fourth place finish in the $109 1R1A Turbo again on Stars.
If you look at the table at the end of this article you will see a brand new name in seventh place; Andy "Bonified" Ward. Bonified recently took down the Sunday $109 rebuy on PokerStars for a massive $50,962.50 score that bagged him 521.34 points and saw him enter the top 10. He may not put in the same volume as those around him but when he makes it into the money it is usually for a huge score; as his $216,918 win in May's PokerFest Main Event shows! Well played sir, well played indeed.
It should be interested to see if RLOG does indeed overtake Brammer at the top and if anyone else can challenge for a top 10 spot with most of those currently ranked there being unable to grind online. Tune in next week to find out.
UK & Ireland Poker Rankings (As Listed On PocketFives)
| Rank | Name/Alias | Points |
| --- | --- | --- |
| 1 | Chris "NigDawG"Brammer | 6,021.38 |
| 2 | RLOG | 5,971.31 |
| 3 | Mathew "matfranland" Frankland | 5,819.25 |
| 4 | Marc "dean23price" Wright | 5,756.07 |
| 5 | Kevin "scarface2911" Howe | 5,638.95 |
| 6 | Billy "BillyChat" Chattaway | 5,528.50 |
| 7 | Andy "Bonified" Ward | 5,371.47 |
| 8 | Paul "badpab2" Foltyn | 5,347.06 |
| 9 | Toby "810ofclubs" Lewis | 5,289.27 |
| 10 | Chris "moorman1" Moorman | 5,147.25 |
Follow PokerNews on Twitter for up-to-the-minute news.