The Sam Trickett and Andrew Feldman Saga Continues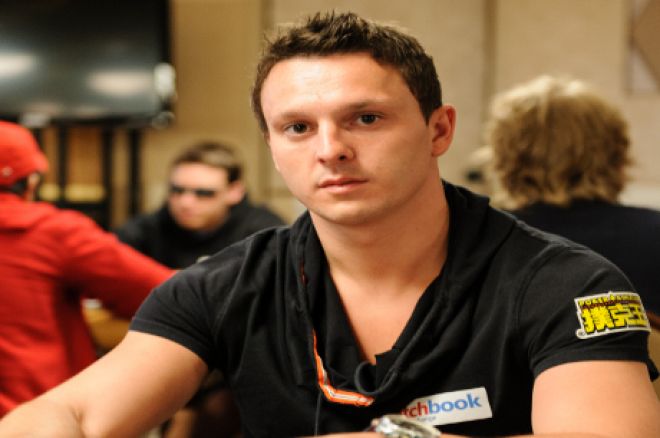 Those of you out there who read the article entitled "Andrew Feldman To Appear On Secret Millionaire TV Show" will probably recall how towards the end of the piece there was an exchange of tweets from Andrew Feldman and Sam Trickett regarding an earlier allegation - from Trickett - that a friend and fellow poker pro had robbed him. That war of words spilled over to Saturday morning where Trickett all but named Feldman as the man at the centre of his allegations.
After having to endure a barrage of abuse from fans of Trickett, Feldman took to his own Twitter account to vent his frustration. One tweet read, "Fed up of constantly being linked to the #samtrickettscandal. Its been almost a month since he said he would out the thief." This was followed up by another tweet reading, "I wonder if he is just doing this for attention n another case of the boy who cried wolf @Samtrickett1 the poker world deserves an answer!!!"
Presumably having read Feldman's tweets, Trickett took to Twitter himself and replied, indirectly, to Feldman.
not going 2 go in 2 detail but please nobody trust @Andrewfeldman1 ,the guy is a very deluded untrustworthy person.i found out the hard way

— Sam Trickett (@Samtrickett1)
This seemed to end the conversation between the two poker pros though Trickett's best friend, Chris Sly, took some exception to the fact some people were turning on Trickett despite him being the one who has had, allegedly, money effectively stolen from him. Sly angrily tweeted, over two tweets due to the 140 character limit set on the micro-blogging site, "@Andrewfeldman1 @Samtrickett1 Are u being serious, I personally witnessed Sam lending you a very large amount of Euros.Now ur getting out of poker so ur not paying him....disgrace."
He then did something that Trickett is yet to do in public and that is accuse Feldman directly, though Feldman has so far refused to comment on the following tweet.
@Andrewfeldman1 @Samtrickett1, Are you denying that Sam lent you a €25k in Vienna & now refusing to pay him back......... Disgusting....

— chris sly (@chrissly10)
We reached out to Trickett but so far he has declined to divulge any further details, presumably because this could quickly become a legal matter; especially with Feldman's previous track record and fondness of court cases. That said, judging by the tweets, it appears Feldman borrowed €25,000 from Trickett in Vienna, almost certainly whilst Trickett was playing in The Big Game. Now he is planning on leaving the poker world and is refusing to pay Trickett back the aforementioned €25,000. Make of that what you will but if that is the full story then it is easy to see why Trickett and his friends are upset with Feldman's actions.
Before writing this article we checked Feldman's Twitter account and were surprised to see he had deleted a whole host of tweets from his page; in fact he has now only 61 tweets on his account. The tweets aimed at Trickett are now nowhere to be seen, but there is one regarding a potential fight between Feldman and Daniel "jungleman12" Cates at the World Series of Poker!
The saga continues.
Follow PokerNews on Twitter for up-to-the-minute news.