Little Change In Online Rankings As Stars Head To Las Vegas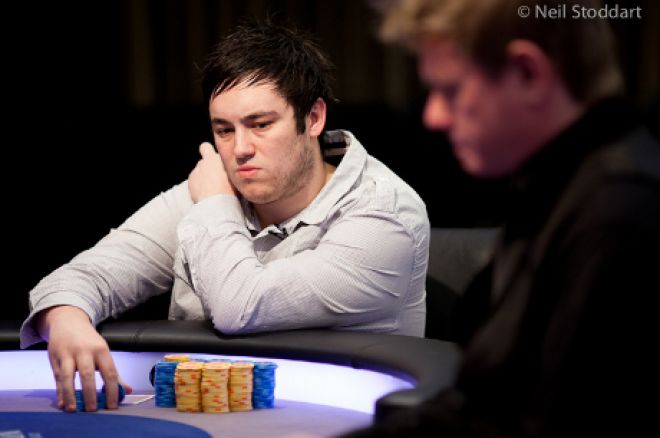 The online poker tournament rankings that are so popular on PocketFies have been updated and as we predicted in last week's report there has been little change in the rankings. In fact all of the top 10 players are still the same; albeit in a slightly different order.
Still out in front is Chris "NigDawG" Brammer who – at time of writing – was showing no scores since May 27. It isn't a case of Brammer losing his mojo, more a fact of him being out in Las Vegas for the WSOP. The same can be said for current number two Mathew "matfrankland" Frankland.
With a number of players trying their arm in the live poker arena those who have not flown out to Sin City yet are starting to close the gap on the leaders; notably Kevin "scarface2911" Howe in third place. In last week's rankings Howe was a more than 221 points behind Frankland and he has closed that gap to just under 47 thanks in part to a third place finish in the iPoker $25,000 Guaranteed R/A and a fourth place finish in the $15,000 GP Freezeout; also on iPoker.
Another player looking to take advantage of his peers being in the States and unable to play a decent schedule is fourth placed RLOG who like scarface2911 is based in Scotland. RLOG took down the 75 $5,000 Guaranteed on PokerStars a few days ago for a $2,001.03 score that will have netted him some valuable ranking points in the sliding PLB but he still has a little way to go if he is to catch the top three.
Fifth place this week is a young man who we would predict will be the number one by the end of the WSOP. Marc "dean23price" Wright (pictured) isn't heading out to Vegas this year – as far as we understand - and although he is more than 400 points away from top spot, with the volume the Cornwall-based pro puts in we would not be surprised to see him claim that number one rank. Looking at his results page it appears Wright is playing anything from $2 six-max tournaments up to the $265 NL Hold'em Knockouts! Keep your eye on him.
Making up the top 10, in order of current rank, are Billy "BillyChat" Chattaway, Paul "badpab2" Foltyn, Jack "jackellwood" Ellwood, Toby "810fclubs" Lewis and Chris "moorman1" Moorman.
Join us next week as UK & Ireland PokerNews bring you the latest standings in the online poker world!
UK & Ireland Online Poker Tournament Rankings
| Rank | Name | Points |
| --- | --- | --- |
| 1 | Chris "NigDawG" Brammer | 6,160.68 |
| 2 | Mathew "matfrankland" Frankland | 5,960.30 |
| 3 | Kevin "scarface2911" Howe | 5,913.63 |
| 4 | RLOG | 5,746.30 |
| 5 | Marc "dean23price" Wright | 5,720.65 |
| 6 | Billy "BillyChat" Chattaway | 5,719.66 |
| 7 | Paul "badpad2" Foltyn | 5,490.92 |
| 8 | Jack "jackellwood" Ellwood | 5,360.62 |
| 9 | Toby "810ofclubs" Lewis | 5,355.34 |
| 10 | Chris "moorman1" Moorman | 5,169.98 |
Follow UK & Ireland PokerNews on Twitter and like us on Facebook to stay up-to-date with all of the latest poker news.
You could be jetting off to the World Series of Poker if you managed to bag yourself one of scores of packages on offer from our leading partners. Check out this article highlighting some of the amazing WSOP promotions currently running.