Brits At The WSOP: The Story So Far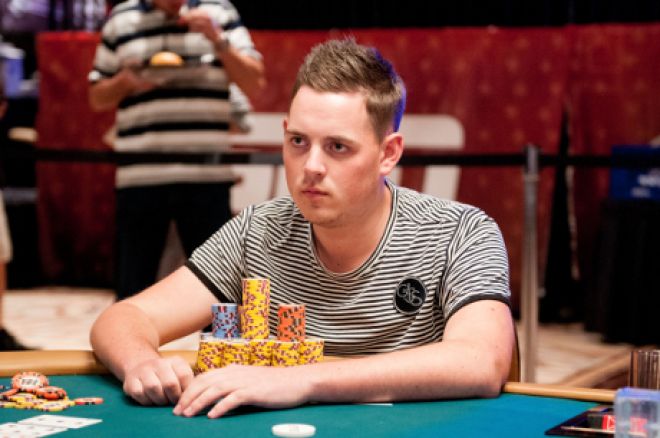 The 2012 World Series of Poker is well and truly under way and we trust you are enjoying the coverage from our brilliant Live Reporting team despite the fact we have not managed to get our wrists on a bracelet just yet.
At time of writing, seven open WSOP events have been completed and three are currently in-running; though paused until later today thanks to the time difference between ourselves and those over in Las Vegas! Not including the cashes and potential scores for Sam Grafton (ITM in Event #9) and JP Kelly (in the money in Event # 11)far our heroes have managed to reach the money 32 times, make it to two final tables and win $281,951 for their efforts.
Amongst the 32 cashes are eight five-figure scores belonging to James Akenhead, John Eames, JP Kelly, Mathew Frankland, Ryan O'Donnell, Sadan Turker and Toby Lewis but these could easily have been six-figures had Lady Luck and the Poker Gods shone down on our players instead of kicking them straight in the fact when it matters.
One example of how are boys and girls are running happened today when Akenhead got his chips into the middle with


against Brian Rast's pocket nines on a




board only for Rast to spike a jack on the river to bust our man in a 700,000 pot when the average stack was only 220,000; and don't get us started on how JP Kelly ran on the final table of Event #2.
Although he ran awful on the final table, the $49,621 JP Kelly picked up for his eighth place finish in Event #2 is the largest haul of any UK & Ireland player at the series so far but out in front for the unofficial title of UK & Ireland WSOP Player of the Year is Toby "810ofclubs" Lewis who has cashed three times (Event's 5,6 and 9) for $30,820. Lewis' deepest run came in Event #6 where he finished 13th for $24,390.
Other players who have multiple cashes so far are Martins Adeniya (cashed in Events 6 & 9), Scott O'Reilly (cashed in Events 5 & 7) and Simon Hennessey (cashed in Events 2 & 9).
As mentioned, two of our boys are in the money in events that are currently paused. Grafton is has 155,000 chips in Event #9, the $1,500 No Limit Hold'em Re-Entry which puts him 31/33. Although he has plenty of work to do when play resumes later today he is guaranteed $18,427 for his efforts and is just 32 players away from a shiny gold WSOP bracelet and a mammoth first place prize of $781,398. Meanwhile JP Kelly is in the money in Event #11, the $1,500 Pot Limit Omaha event. His 17,500 stack (blinds 600/1,200) leaves him short but if anyone can turn it around it is JP Kelly.
You can follow all the WSOP action with the PokerNews Live Reporting team and if you follow us on Twitter and like us on Facebook you will be able to stay up-to-date with all the latest poker news!