Andrew Feldman To Appear On Secret Millionaire TV Show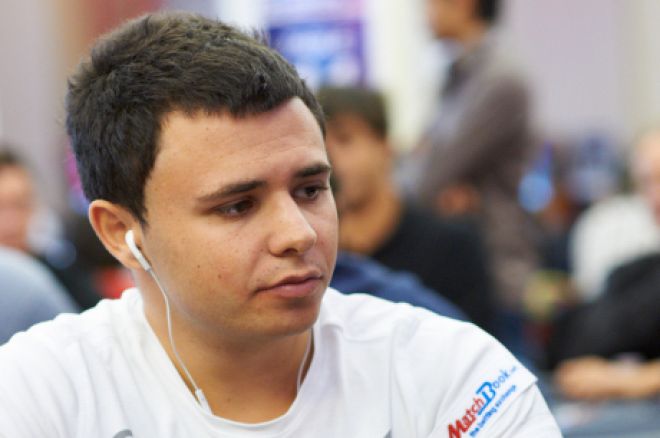 Poker players are once again going to be put into the spotlight when one of our own stars in the hit Channel 4 television show The Secret Millionaire. On Monday 25 June at 21:00 Andrew Feldman will be seen swapping his high-flying lifestyle for one in one of the poorest parts of Bradford, West Yorkshire.
The Secret Millionaire sees wealthy men and women swap their usual lifestyles for one where they perform charity work and see how impoverished people cope with their daily lives. At 24-years old Feldman is the youngest-ever secret millionaire but the poker community has not taken too kindly to the news, despite Feldman giving away thousands of pounds to charity.
Feldman's self-confidence on televised poker programmes and his excessive "bum-hunting" when playing online poker have made him a target for haters and trolls on internet forums. As soon as a post about Feldman's upcoming TV appearance appeared on Two Plus Two so did the hating.
A member calling themselves theginger45 joked, "Can't wait to see the look of confusion on the beneficiary's face when he sits them down, makes a big speech about how great they are how worthwhile their work is, and then hands over a £10 note," playing on the fact there are rumours currently in circulation that Feldman is actually broke. Then the original poster, Rob., commended the hate posts saying, "Well played so far guys. Still holding out for, 'can't wait to see him pay with Sam Trickett's money."
That last point seemed to strike a nerve with Feldman - as being accused of theft would from anyone - and he started to post on his Twitter account.
When Sam Trickett informed the poker community that he had been robbed, one of the names that cropped up as the potential "robber" was Feldman but we did not believe it at the time.
Feldman last Tweeted four hours ago when he mentioned that he himself had been the victim of a scam when he was 18-years old. As you can see from the tweets below Feldman alleges £500,000 was stolen from him from a close friend and that he plans to "out" him in the near future.
UK & Ireland PokerNews will continue to monitor the situation and as soon as any news breaks you will hear about it here.
Get all the latest PokerNews updates on your social media outlets. Follow us on Twitter and like us on Facebook now!