UK & Ireland Poker Players Still Going Strong In The SCOOP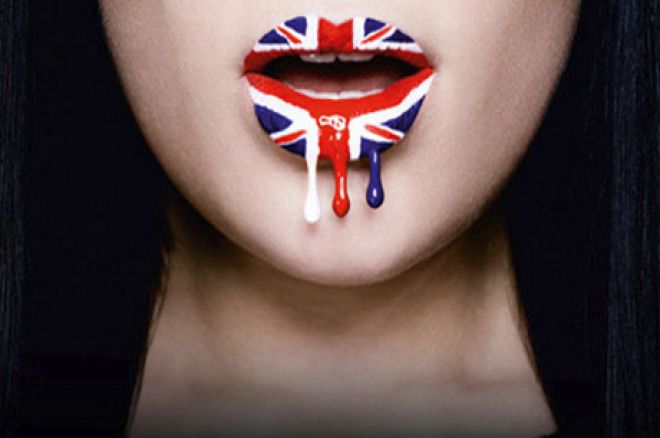 In yesterday's article we brought you details of UK & Ireland poker players crushing the first couple of the PokerStars 2012 Spring Championship Of Online Poker (SCOOP) and today is more of the same because our men and women have been tearing up all the events and having deep runs yet again.
SCOOP Event #3 was the first time the rebuy tournaments made an appearance. With buy-ins of $5.50, $55 and $530 there really was something for everyone and the prize pools created were huge. A massive crowd of 20,244 turned out for the $5.50 and by the time the rebuy and add-on period had ended the prize pool had swelled to an almost unbelievable $344,905.00! Our two highest placed players in this event were mddgfc who busted out in 10th place for $2,166.00 and toffee74 in 12th place also picking up $2,166.00.
The $55 buy-in Medium edition attracted 2,985 players who created a prize pool just shy of $510,000! Again we had no UK or Ireland player on the final table but John "HonestPete" Tabatabai almost made it there but ultimately finished in 11th place for a $4,456.81 score. Former EPT San Remo champion Rupert "ElRupert" Elder busted in 31st place.
The $530 rebuy price tag failed to put of 486 players from entering the High event who went on to create a total prize pool of exactly $800,000! The lion's share of this went to the Team PokerStars Pro Viktor "Isildur1" Blom who win his second SCOOP title and he was joined on the final table by thr UK's BiatchPeople who finished third for a cool $88,000. jamerOK finished in 15th place whilst bobivey and JackRich both finished in the top 35 places.
Event #4 was a game that most people cannot spell never mind play, Badugi. But one player who knows his Badugi from his elbow is WATP1873 who fell just short of victory in the $27 Low event, finishing fourth for a $4,030.25 score. DmatX33 of Ireland finished in the top 20.
Our highest placed player in the $215 Medium was PoobyPo5in 16th place whilst bergeroo and bestofiraq finished in 17th and 18th respectively. However, in the $2,100 version Zimnan "Zimmy86" Ziyard made it to third place for a $17,100.00 payout.
SCOOP Event #5 was a turbo rebuy tournament, this time with buy-ins of $11, $109 and $1,050 and the prizes on offer were massive to say the least. Event the $11 buy-in event has $447,360.000 up for grabs and some of our boys and girls helped themselves to a slice of it. The biggest slice went to ergo456 the 13th place finisher ($1,342.08) whilst swansfc_CJ came 15th and the adopted Irishman Steve "Mr. Tim Caum" O'Dwyer finishing in 20th place.
The $109 rebuy event's prize pool swelled past the $800,000 mark and we are delighted to say that one of our own walked away with the title. Sr amarillo was crowned the champion after striking a three-way deal that saw him scoop, pardon the pun, $99,913.65 for his efforts. This works out at around $20,000 per hour, not a bad job if you can get one! A massive congratulations to him.
The $1,050 more than doubled the $500,000 guarantee because by the time registration had closed there was $1,225,000 in the prize pool. Although we did not win it we did have JIZOINT on a start-studded final table, busting in seventh place for $41,650, that was also the home to the like of Martin "0PIGGYBANK" Finger and Nicolas "niccc" Chouity. Fellow Yorkshireman Paul "Paolo69" Foltyn fell just short of the final table in 10th place for $18,375.000.
Last but not least for this little round up is Event #6 the No Limit Draw tournaments. A big shoutout goes to PUCIPUCO who almost navigated through a 4,883 strong field before seeing their tournament end in fifth place in the $11 Low, a huge pat on the back to willmichigan who chopped three-ways in the $109 medium event for $8,972,76 (finishing as runner-up), Spraggs who made it to eighth place and OneArmReg who came 11th. And finally a round of applause for TripleMerge who can add a seventh place finish in the $1,050 event to his list of online poker accomplishments.
Follow UK & Ireland PokerNews on Twitter and like us on Facebook to stay up-to-date with all of the latest poker news.
Time is running out to grab one of 100 seats to the Low SCOOP Main Event and one of 10 Medium SCOOP Main Event seats. Get involved today!