Stay Stacked: Greens on the Go

Lynn Gilmartin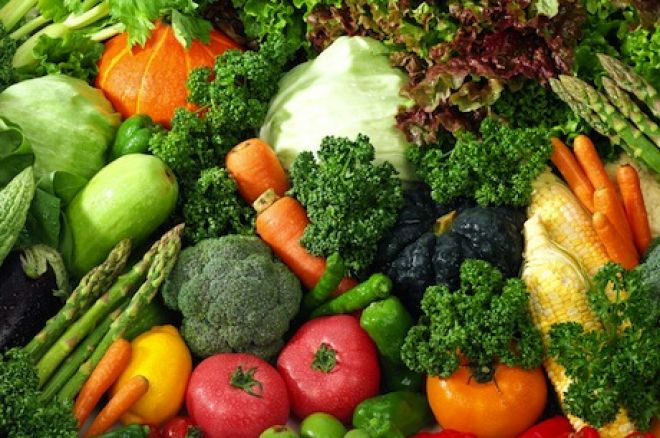 With the World Series of Poker just around the corner, many of us are gearing up for a long slog ahead. With more than a month of poker and partying (let's be honest, it's Las Vegas) it's hard to maintain a healthy balance in your diet. Imagine if you could take a quick shot of a pleasant-tasting, miracle liquid each day to be able to give your body a healthy boost to sharpen your mind, energize and detoxify your body, while strengthening your immune system? Well, you can.
There are a number of different products on the market, but one in particular that I'm hooked on is Vital Greens, which is a balanced blend of "greens," such as vegetables, fruits, herbs, vitamins, minerals, antioxidants, probiotics, essential amino acids, digestive enzymes and fiber. Labeled the "complete superfood," it contains 76 nutrients essential to delivering optimal health, energy and vitality to all cells in the body. If you're wondering what exactly those 76 nutrients are, and how each and every one can benefit you, check out the comprehensive guide to each ingredient on the Vital Greens website.
After about a month of taking Vital Greens, I feel fantastic and cannot go a day without a dose of this miracle green powder. Since I started taking it, I've noticed a clearness to my skin, and I've felt so energized that I actually made it to the gym every morning before work while in Europe covering the PokerStars EPT — quite a rarity for me when away from home.
Another popular product in the U.S is called Macro Greens®. A nutritional supplement that was created by fitness expert Sylvia Ortiz to help her son lose weight. They claim this has since become one of the most popular products in the rapidly growing nutritional supplements market. This concoction contains 38 ingredients the body absorbs as needed.
So, what exactly are the benefits? Virtually the same benefits are said to come from Vital Greens, Athletic Greens, and Macro Greens, but Macro Greens focuses a lot on the assistance with weight-loss by reducing cravings for the naughty foods that we often crave that are highly processed with sugar or salt. Other key benefits include:

Mental Acuity Sharpener - Lecithin, rosemary and co-enzyme Q-10 are said to help increase mental acuity, focus and concentration.
Detoxifies/Cleanses - Assistance for your body to progressively eliminate waste, which builds up on the bowel walls. It cleanses the liver, which is the body's main filter organ, and it emulsifies fat, helping to maintain healthy cholesterol and blood pressure levels.
Energiser/Alkaliser - Consuming so many "superfoods" will help give you more energy, feel more vibrant and less sluggish or stressed. Alkalinity is promoted by balancing the pH factor thanks ingredients such as Barley Grass, which results in feeling more balanced and alive — helping you through those bad beats!
Well-Being Promoter - Potent antioxidants and adaptogenic herbs boost stamina, endurance and the immune system. Powerful phytonutrients build health from the very basics of the cell. There are no less than two probiotics in Greens.
An important factor for me in taking something daily is that it must taste nice, and Vital Greens does this for me because it is sweetened with thaumatin — a natural protein with no calories — which is extracted from a West African fruit. I have not personally tried Macro Greens; however, it is also marketed on tasting great. Although taking supplements in capsule or tablet form seems easy, (although you would have to take handfuls of them to get this level of goodness), consuming nutrients in liquid form helps you absorb up to three times more of the goodness. You can either dissolve the powder into a small amount of water, taking it like a shot, or you can mix it into a freshly squeezed juice for a super tasty and healthy snack.
Have you tried these products or something similar? Please leave a comment below if you have. We would like to hear your thoughts.
Follow PokerNews on Twitter for up-to-the-minute news.
*Photo courtesy of the DailyEater.com