Manchester Poker Player To Break Phil Laak's World Record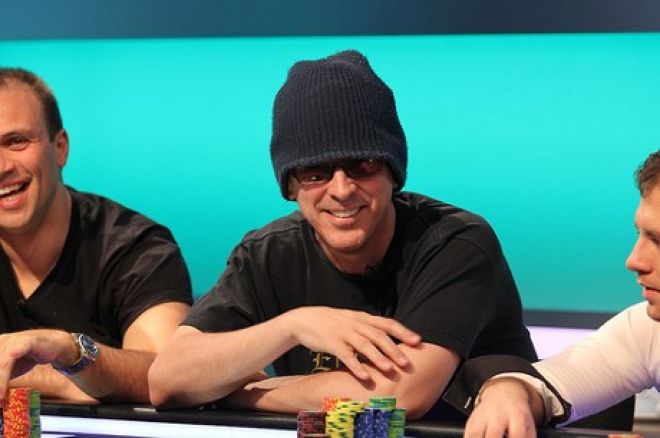 At present you are forgiven for not knowing who Barry Denson is but commit his name to memory because by the the end of the first week in July he could be a world record holder.
You see the Manchester representative of The Nuts Poker League has decided that he is going to attempt to break Phil "The Unabomber" Laak's record of "Longest Marathon Playing Poker By An Individual," which currently stands at 115 hours; or just shy of 4.8 days! Apart from obviously being a bit mad, Denson is doing this to raise money for the excellent Help For Heroes charity.
"Being an ex-Territorial Army soldier myself, I am pleased to be able to raise money for such a worthy cause, " said Denson. Although he will only be able to take a five-minute break every hour Denson explains that he is not really bothered about the tiredness instead he needs more volunteers to take him on.
"One of the biggest challenges will be finding enough players to play me. Guinness World Records™ will only allow other players to play for up to four hours at a time so we need as many players as possible to come along and take part, especially in the early hours or in the mornings!"
Denson will be attempting the record-breaking challenge at the G Casino, Bury New Road, Manchester starting at midnight on Sunday 1 July, 2012 and will continue for five entire days! Poker players are invited to play against Denson or just wtahc and give your support.
Donations can be made at www.justgiving.com/poker-marat hon or by sending a text to UKKT95 to 70070.
Everyone at UK & Ireland PokerNews wishes Denson the very best of luck and we will hopefully be there to congratulate him at the end of five consecutive days of poker.
Help for Heroes (H4H) is a British charity launched on 1 October 2007 to help provide better facilities for British servicemen and women wounded since September 11, 2001. It was founded by Bryn Parry OBE and his wife Emma Parry OBE after they visited soldiers at Selly Oak Hospital in Birmingham. The charity was launched after a meeting with General Sir Richard Dannatt, the Chief of the General Staff, the professional head of the British Army. H4H has attracted a number of high profile trustees and patrons and has the support of the Army Benevolent Fund and the Ministry of Defence.