Black Belt Poker Return to Aspers, Stratford For Their Latest Academy

Adam ''snoopy'' Goulding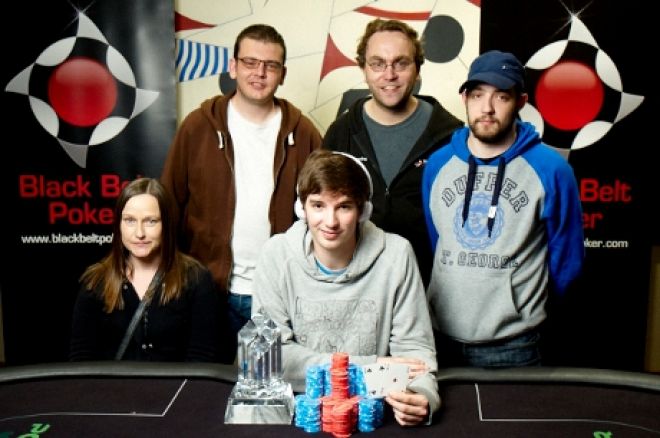 It's WSOP season once again and the bright lights of Vegas are beckoning as players look to win a golden ticket to the biggest event of the year.
But like many, you may find yourself bemused and bewildered by the array of choices available and unsure as to the optimal path to securing your seat.
Don't fear, as help is at hand.
On Saturday, May 26, Black Belt Poker will be returning to Aspers Casino, Stratford for its latest Academy: WSOP: Winning Your Seat & Surviving Vegas.
The time around, attendees will be treated to a wealth of experience and knowledge courtesy of our trio of mentors: Alex Rousso, Neil Channing and Blue Belt Jamie Burland, all of whom have attended the WSOP on multiple occasions.
Although the main focus of the day will be on satellites, other topics will be covered including Main Event strategy and tips on surviving Vegas. There will also be an optional last-longer for attendees in Asper's £50 freezeout with the last man or woman standing winning a free seat into a future Academy.
The full schedule is as follows:
| Time | Event |
| --- | --- |
| 12:00 | Introduction: 2012 WSOP Satelites |
| 12:15 | Workship - Live Satellite Simulation |
| 13:00 | Online Satelite Strategy |
| 13:15 | Workshop - Online Satellite Simulation |
| 14:00 | Break |
| 14:15 | Online Satellite Hand Analysis |
| 14:45 | WSOP Main Event Early Stage Strategy |
| 15:00 | Workshop - WSOP Main Event Simulation |
| 15:45 | Break |
| 16:00 | WSOP Main Event Mid-Stage Strategy |
| 16:15 | Workshop - WSOP Main Event Simulation |
| 17:00 | Mini Workshop - Surviving Vegas |
| 17:55 | Seminar Ends |
| 18:00 | Optional £50 Tournament (with Last-Longer) |
Tickets remain a bargain-bucket price of just £99. To secure your seat, simply drop us a line at training@blackbeltpoker.com, where you'll then be guided through the various payment options. Alternatively, you can purchase a ticket with Spending Points via the Black Belt Poker Store.
On Tuesday, May 22, we're offering players the chance to qualify for just $10+1 in an exclusive Academy satellite. The action starts at 20:30 and the tournament can be located under: Scheduled > Black Belt Tournaments > Academy Qualifier.
Whether you're planning a visit to Vegas or not, this will prove an invaluable experience for anyone wishing to refine their satellites skills for any event. So don't delay, book your seat now to avoid disappointment and we look forward to seeing you in the October Nine.
For news, updates, and more, follow PokerNews on Twitter and Facebook.