UKIPT Nottingham Day 3: Final Table Set, Iqbal Ahmed Still Leads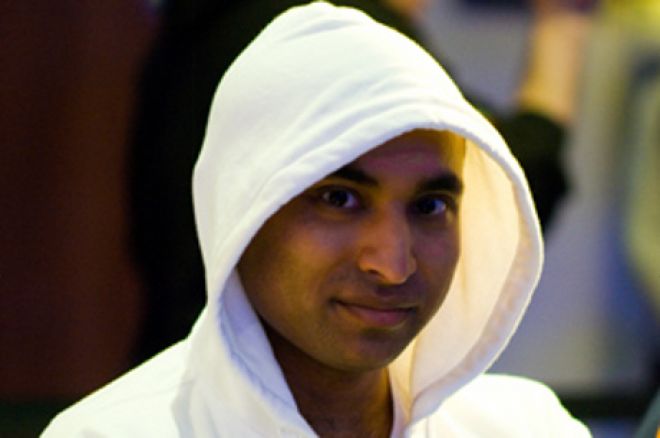 The PokerStar.com UKIPT Nottingham main event has reached its final table after the massive crowd of 1,625 who started this tournament with high hopes were reduced to just eight. Leading the way going into today's finale is, unsurprisingly, Iqbal Ahmed.
Ahmed started Day 3 as the chip leader and he used his huge stack with great effect, demolishing anyone who dare take him on. His stack, containing 6,680,000 chips, is that substantial that he could double up any of his opponents on the final table and still have 3,000,000 chips left! Amazing stuff.
Ian Senior is the player who will start the day second in chips and he would have found himself a little closer to the runaway chip leader had his kings held up against pocket sevens when the tournament was down to nine players. They didn't hold but he still has 3,765,000 chips when play gets underway and he is certainly someone to keep an eye on that is for sure.
One man who will not be at the final table is Chris Brammer who was busted out in 11th place at the hands of Robert Baguley. Brammer was without a doubt the best player to make it to Day 3 and he was unsurprisingly disappointed. Shortly after busting he changed his Faceboo status to "Title wondering what I have to do to actuall win one of these stupid f things!" It turns out that Brammer had pocket kings cracked by the mighty jack-three offsuit! Brammer comments on his status saying, "Yh J3o peel vs utg+1, donk pot + call off another 12bb on the Q53ss flop, open shove 40bb on the turn. Will remember that one..."
So the final table is Brammer-less but it should still be a very exciting spectacle indeed. The eight players are all vying for that £210,400 first place prize, not a bad haul for an outlay of just £770! Who will become the UKIPT Nottingham champion and have their name written into the history books of poker? Tune into UK & Ireland PokerNews tomorrow to find out!
UKIPT Nottingham Main Event Final Table
| Seat | Name | Chips |
| --- | --- | --- |
| 1 | Ian Senior | 3,765,000 |
| 2 | Hasmuk Khodiyara | 2,350,000 |
| 3 | Robert Baguley | 2,115,000 |
| 4 | Iqbal Ahmed | 6,680,000 |
| 5 | Barry McMahon | 1,750,000 |
| 6 | James Cummings | 2,575,000 |
| 7 | Nick Woodward | 2,445,000 |
| 8 | Grant Pirie | 2,430,000 |
Stay up to date on all the latest news by following us on Twitter and liking us on Facebook.
Sign up for a PokerStars account now and remember that by entering the marketing code UKPOKERNEWS and the bonus code STARS600 you will be able to claim a 100% match up to $600 first deposit bonus and be eligible for any future promotions we have on PokerStars.