UK Players Tear Up Sunday Majors! JP Kelly and Dan Carter Both Runners-Up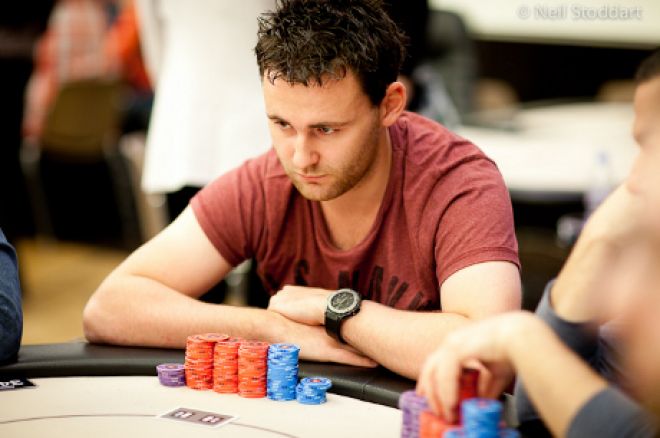 Every Monday morning here at UK & Ireland PokerNews we fire up our trusty computers and laptops, check our Facebook and log onto the big online poker sites to check if any of our men and women have taken down any of the big tournaments. Usually we have a couple of deep runs but this week the UK & Ireland folks have outdone themselves, keep reading to find out!
First we had Phill "Grindation" Mcallister going all the way in the $100+$9 Sunday Kickoff for a cool $25,594. Not a bad way to start a Sunday session we bet! Mcallister outlasted a field of 1,528 on his way to victory including his heads-up opponent and fellow Brit Jack "_JMCD_89"McDermott, who picked up $18,718 for his runner-up finish.
Next up we have none other than JP Kelly who came ever so close to taking down the $215 Sunday Warm-up but ultimately fell just short. Kelly managed to navigate through 3,466 opponents but lost out to Austalia's MISHELA in the one-on-one battle, but only because his pocket aces could not hold up against king-queen in the final hand. Ouch. Although disappointed not to win, as any poker pro worth his or her salt would be, the $81,151.20 that kelly finds in his PokerStars account this morning will certainly soften the blow that is for sure! Fellow Brit checktrap11 also made it to the final table, busting out in sixth for $22,542.00.
After Mcallister had finished celebrating his win in the Sunday Kickoff his place on the number spot on the podium was taken by HarrisMonk who chopped the $215 Sunday Supersonic with Costa Rica's HEMIpowerSWT before going on to win. HarrisMonk picked up $35,774.83 for just under two hours of work; which is an hourly rate slightly more than I am receiving for this article! Another UK player in the shape of peelme1 also made the final table before being eliminated in third spot for $22,766.40.
Last but certainly not least are the exploits of Daniel "danistheking" Carter who chopped the Sunday 500 with Romania's never4getbet. Carter, better known to many as lucky_scrote picked up just shy of $65,000 for his runner-up finish, almost $8,000 more than was originally meant to be paid to second spot. Like many of the big cashers this week, Carter had a fellow Brit at the table with him, this time RobVern making it to the last nine before losing his stack to finish sixth for $17,540.00.
Congrats to all of our big winners this weekend, here's to another massively profitable week this week!
With the SCOOP festival being just around the corner PokerStars are offering a 50% match up to $250 first deposit bonus that clears at $10 per 200VPPs so if you haven't used your PokerStars account in a while now is the perfect time to do so!
Follow PokerNews on Twitter for up-to-the-minute news.
Sign up for a PokerStars account now and remember that by entering the marketing code UKPOKERNEWS and the bonus code STARS600 you will be able to claim a 100% match up to $600 first deposit bonus and be eligible for any future promotions we have on PokerStars.