PokerStars and Monte-Carlo® Casino European Poker Tour Grand Final Day 1b: 11 UK & Ireland Players Through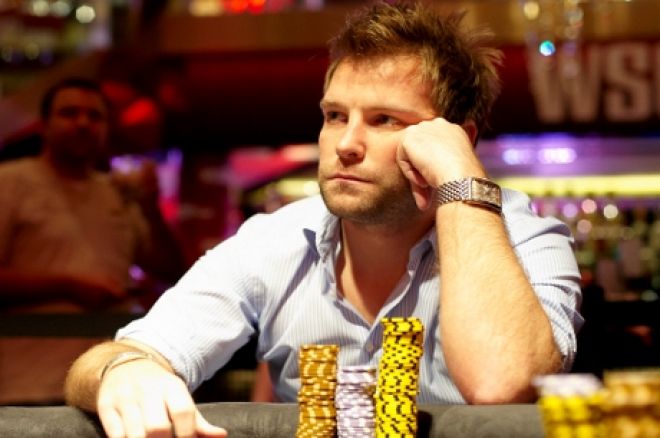 Yesterday was Day 1b of the PokerStars and Monte-Carlo® Casino European Poker Tour Grand Final and it was a great day for our UK & Irish players as no fewer than 11 of them made it through to today's official Day 2.
Day 1b's are almost always the largest of the two starting days on the European Poker Tour circuit and this event was no different because by the time registration was closed there were 394 players who had swapped €10,000 for 30,000 tournament chips and the chance to become a coveted EPT Grand Final champion.
As mentioned, 11 players from the UK & Ireland made it through to Day 2 with their chip stacks intact — though some of them will start today in a much better position than others. he best placed of our boys and girls is a certain Lawrie Inman (pictured) who bagged and tagged 100,800 at the close of play. Inman recently finished second in a €1,000 buy-in side event at the Irish Open for a €20,600 score so he is definitely in form right now and hopefully that form will continue when the cards are back in their air at midday Central European Time.
Two other players who made it through with very healthy stacks are the World Series of Poker bracelet winner Matt Perrins and Mathew Frankland. The young duo will start Day 2 by un-bagging and re-stacking 95,100 and 81,500 chips respectively. Both players are more than capable of deep runs in this tournament and although it is still very early days finishing Day 1b in the position they did will have given them a great chance to cash and progress to the latter stages of this amazing tournament.
Making up the rest of the British and Irish survivors are Stephen Chidwick, Team PokerStars Pro and former EPT San Remo champion Liv Boeree, another former EPT San Remo champion in Rupert Elder, John O'Shea, Fowzi Baroukh, Martins Adeniya, former EPT London winner David Vamplew and Craig McCorkell.
The man they and the players who made it through Day 1a have to catch is Chilean pro Nick Yunis who somehow turned his 30,000 starting stack into a tournament leading 191,700. This writer has seen Yunis in action when he played in the EPT Campione Main Event and on that occasion he played literally every pot and completely dominated his table — it looks like he has been doing that again in Monaco!
Along with Yunis and our UK & Ireland contingent the likes of Team PokerStars Pros Ana Marquez, Fatima Moreira De Melo, Humberto Brenes, Pius Heinz, Marcel Luske and Jason Mercier all made it through as did Tom Marchese, Erik Seidel, Maria Ho and Annette Obrestad.
Play resumes at 12:00 CET and PokerNews will be bringing you the very best in live reporting from the Main Event. Here's to our boys and girls having another successful day at the felt.
UK & Ireland Players Through From Day 1b
| Name | Chips |
| --- | --- |
| Lawrie Inman | 100,800 |
| Matt Perrins | 95,100 |
| Mathew Frankland | 81,500 |
| Stephen Chidwick | 49,000 |
| Liv Boeree | 44,900 |
| John O'Shea | 39,900 |
| Rupert Elder | 36,100 |
| Fowzi Baroukh | 28,600 |
| Martins Adeniya | 24,900 |
| David Vamplew | 15,500 |
| Craig McCorkell | 8,500 |
Follow PokerNews on Twitter for up-to-the-minute news.
Win yourself one of 100 seats to the PokerStars SCOOP Low Main Event and one of 10 seats to the SCOOP Medium Main Event.