Face To Face Festival And Sky Poker Tour Leg 5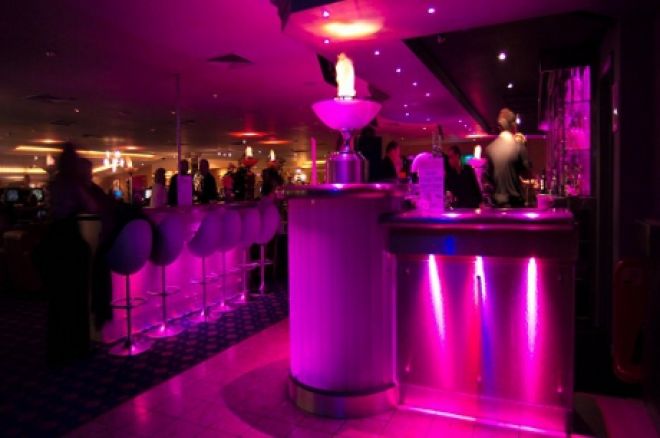 Whilst some of the biggest names in the poker industry are busy playing for €1,500,000 at the European Poker Tour Grand Final there are some aspiring poker players who will be heading to the Rendezvous Casino in Southend for the latest instalment of the Face To Face Festival. others will be driving down, or possibly up, to Cardiff for the fifth leg of this year's Sky Poker Tour.
Tonight, Friday 27 April, marks the first event on the schedule and it looks like a fantastic tournament. Starting at 19:00 there is a £100+£10 No limit Hold'em Freezeout that sees players begin with 10,000 chips! Then at the same time tomorrow evening the Main Event gets under way, a £150+£15 No Limit Hold'em Freezeout with an 18,000 starting stack.
The last of the three tournaments on offer takes place on Sunday and is a £50+£5 No Limit Hold'em tournament where players can re-buy once or add-on. In this tournament players receive 5,000 starting chips.
Players can register for the first three levels but after that they will either have to entertain themselves at the casino or play in the around-the-clock cash games that have a very reasonable rake of 5% capped at £5.
Face To Face Schedule
| Date | Time | Tournament |
| --- | --- | --- |
| Fri 27 Apr | 19:00 | £100+£10 NLHE (10k starting stack) |
| Sat 28 Apr | 19:00 | £150+£15 NLHE Main Event (2 Days, 18k starting stack) |
| Sun 29 Apr | 15:00 | Main Event Day 2 |
| Sun 29 Apr | 19:00 | £50+£5 NLHE (5k startin stack, one rebuy or add-on) |
Sky Poker Tour Leg 5
The popular Sky Poker Tour heads to Les Croupiers, Cardiff for the fifth of its seven legs on the 2011/12 tour. This fantastically run event has already had its player cap increased from 170 to 200 according to the listing on the Hendon Mob page so they must be expecting a bumper crown in the Welsh capital.
All the usual Sky Poker favourites will be in attendance such as the legendary Tony "Tikay" Kendall, a handful of Sky Poker pros; including as Julian Thew and the great live coverage from Richard Prew.
I have played in a couple of these events and they are always well attended and great fun so if you are in the area get yourself bought in!
If you are heading down to the play in the Sky Poker Tour event we suggest you check out the Sky Poker forum before hand and / or contact the venue before you travel to ensure you will not have a wasted journey.
Follow PokerNews on Twitter for up-to-the-minute news.
Win yourself one of 100 seats to the PokerStars SCOOP Low Main Event and one of 10 seats to the SCOOP Medium Main Event.